 The majority of our production orders are for custom designs created by our customers. Saying that bulk orders often come with some of our ready-to-go designs.
Our production facility is equipped with 150 high-speed machines that have all been built specifically to stitch Activewear, with one section of each article sewn on each machine. For example, ankle stitch, inner seams, around the waist and under the bust are sewn section by section on machines built for the task. 
MOQ - Minimum Order Wuantities
Minimum order quantity of 300 units, for example, 150 sports tops and leggings, three pieces per size and colour, mixed across all styles.
You will pay us less with us for 300 pieces than what another Bali Active manufacturer would charge for 200 pieces. 
Before placing your bulk order, please return your approved samples so they can be used as a reference.
On request, we can pick them up from your home using our courier account.
During order creation, teams are formed to ensure that orders are consistent with the approved sample. To clearly identify the fabric attributes and manufacturer, we attach branded ECONYL CARVICO or REPREVE hangtags to each article. 
If you already have the units you wish to purchase written down, you can use our Bulk Order Form adding your codes, fabrics, colours, prints, and sizes.
In the event that you are unsure of your total unit count, colours you would like, etc, then you can fill out a Dummy Bulk Order Form that will be adjusted once we go over this information with an Activewear specialist. We do it for many first-time buyers, so please don't worry if your minimums do not exactly match ours.
See some examples of Bulk Order Invoice Values
Top Tip – Dummy Orders
Running out of stock is any retailer's worst nightmare. Plan well in advance so that top-up orders will arrive in time to fill those empty spaces.
Note
Check out our Delivery page and make note of the comments on how to create a packing list for the courier before sending samples to us.
There are two options when it comes to selecting fabrics. You can either choose from our existing stock or request for us to import them in rolls, saving time in production. Any fabrics imported using our tax-free facility must be used up in your PO.
Because we have in stock approximately 30,000 meters of the latest trending colours of high-quality recycled fabrics, we can begin cutting as soon as your order is placed. As long as we have your fabrics, heat press, and custom accessories, allow 3-4 weeks for bulk orders.
See the colours available in our Fabric Section
We print overseas on recycled Nylon and Polyester using REPREVE & Power-Fit. The quality of printing overseas is far superior to printing in Bali, so even though it takes several weeks to import, well over 95% of all printing requests are for overseas prints.
We can also print in Bali using Eco Olympus if time is limited.
In the main, we print using Italian printing machines provided by MS. Italy.
We require prints sent over in VECTOR format in either AI, EPS, SVG file, high resolution 300 Dpi.
Customized Patterns & Sizing
Currently, we have 40 highly-trained specialists working in our patterns and sampling studio. With our 2D AutoCAD digital pattern maker, we are able to create patterns much faster and more precisely than with paper patterns. We can make minor changes to any design in hours rather than days by handling patterns digitally.
To know how we size and grade your designs, it is highly recommended that you consult the International body size chart in the link below.
See our International Body Size Guide
Heat Press & Logos & Branding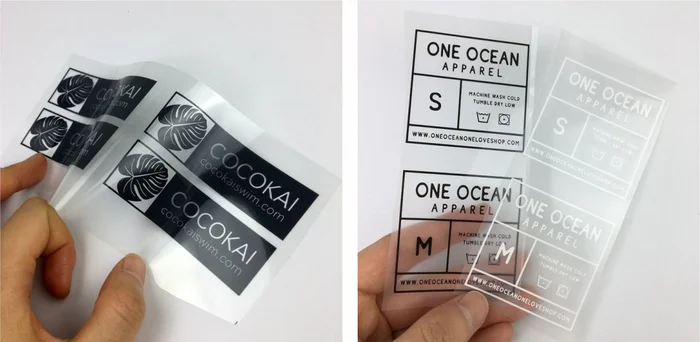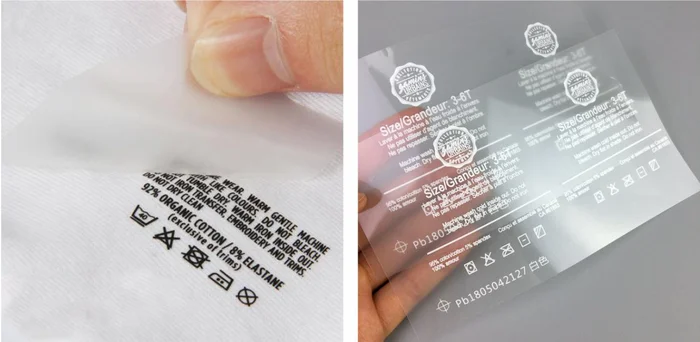 Your branded logo size & washing instructions are added via a heat press into the inside back of each piece. As soon as you can get your brand logo sent over as even something as simple as a heat press can delay production for weeks. In Bali, we do not have the technology to produce high-quality heat presses, therefore, we import them in. 
A silicone substance is used in the manufacture of heat presses so your logo will never flake or crack. Also, branding clips, packaging, hygienic stickers & so on is essential for most brands. 
Please find the Branding Accessory form below, to be filled out and sent back to us, the sooner the better. Upon receipt, we will lay them out & send back to you for your approval.
We require your Logo in VECTOR format in either AI, EPS, SVG file, high resolution 300 Dpi.
Download the Branding Accessory Form
Top Tip
Please email communications team if you need assistance with artwork. As long as what you send us is in a resolution that we can work with, this service is free of charge.  
Even we check every item through three levels of QC, it's still possible tiny issues can slip past. We, therefore, recommend enlisting the help of independent QC to a final check on your bulk orders. Rebecca Jane runs a team of speciality QC personnel in Bali who report directly to you.
Take note that goods are sold Ex-Factory with no credits once dispatched.
Contact Rebecca Directly via Email
We dispatch samples & production using FedEx & DHL. They both arrive daily at our office, picking up & dropping off packages. Allow 4-7 working days.
Custom Made
Read more on our Dispatch Page
If you haven't already handed over your Collection, do so here.