Our core business is manufacturing and assembling custom-made swim and activewear that meets clients' requests.
Our custom activewear is produced in-house using speciality machines to ensure that we overlock a triple stitch inside the seams, use a stitch around the ankle that will not gape when stretched, and that the right amount of elasticity is provided under the bust and around the waist. These may sound trivial to some, but to those who know, they are all critical parts of activewear construction.
When selecting your fabrics, ensure you choose the ones offering the correct degree of compression and flexibility for the activity your brand will be targeting. Get this right, and your final products will handle the most extreme workout, looking great and comfortable when worn, and suitable for the gym, yoga or everyday Athleisurewear.
Every activewear article passes through three layers of quality control before being approved and ready for dispatch.
As soon as your samples have been approved, you are ready to place a bulk order and begin the production process.
If you need to make any last-minute changes to your fabrics, colours, prints, or branded accessories, this is your final opportunity.
As soon as we receive your purchase order, we handle every aspect of the production process, including importing the fabrics, adding branded accessories, barcodes, and hangtags, as well as packing each article into a biodegradable bag.
After all packages are boxed, we arrange for DHL to pick them up using our company account for overseas delivery.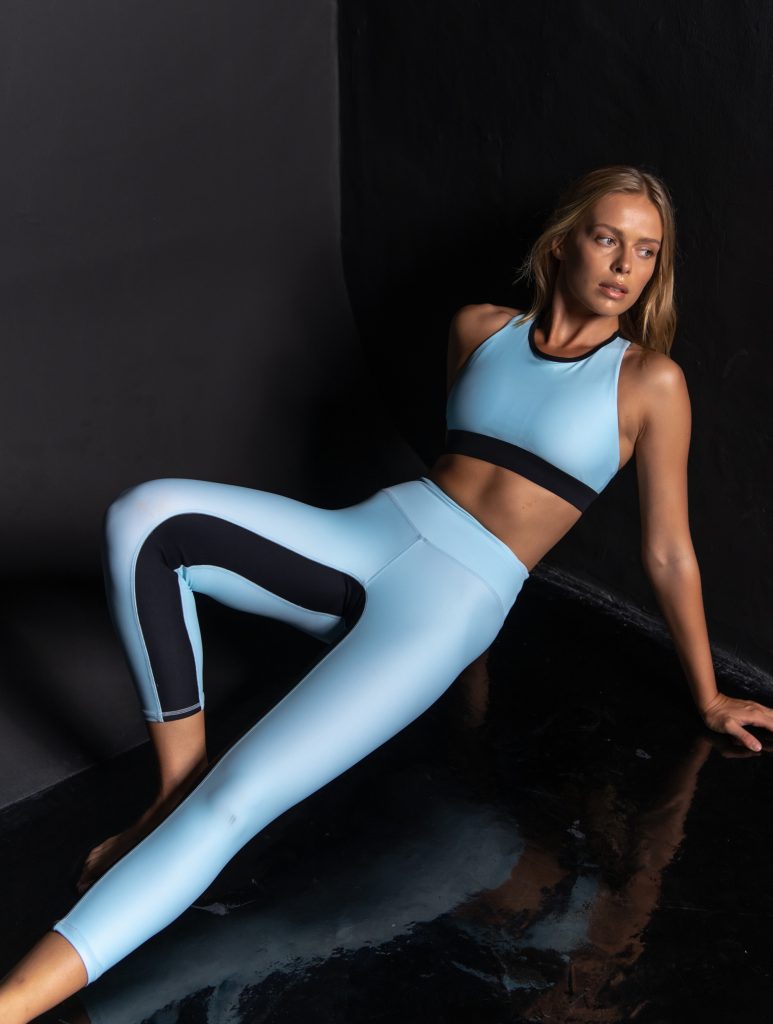 Custom Designs – We offer a low MOQ of 300 pieces per bulk order, 30 per style, and three pieces per size, colour, or print.
Also, when working with your current designs, we now offer top-up reorders of 150 units, 20 pieces per style, and three pieces per size.
Ready Designs- 150 per bulk order, 20 per style, with three per design, colour and size.
Mix and Match – 
Selecting some of your own custom designs and selecting some of ours, MOQ is the same as Custom designs.
Once you're clear on the order you will place, produced using your own custom shapes or some of our ready-to-order ones, and know in which fabric, colours or prints you will use, then you're ready to place your bulk PO. This can be handled by sending over some shots of the approved samples as an email or filling in a Bulk Order Form.
The final step in the production process is to add branded hangtags in accordance with the fabric used in the production of the article. The value of these tags cannot be underestimated since they inform your customers about the fabric's quality and attributes, such as that it was sustainably manufactured using salvaged fishing nets or recycled plastic bottles.
Custom Branding and Accessories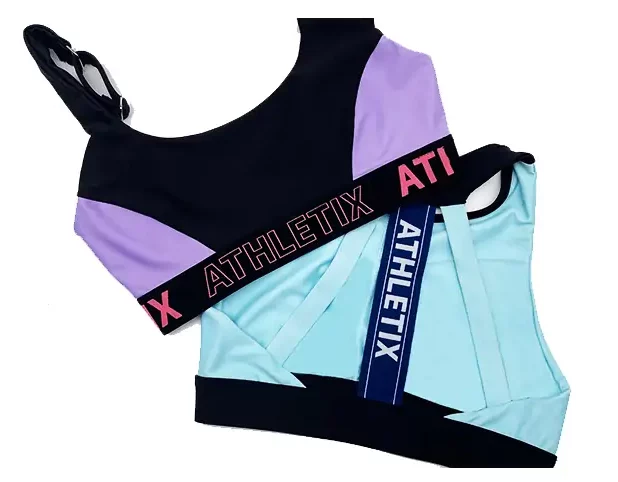 Adding high-quality accessories to your collection will play a huge role in your brand's final look, increasing sales and ultimately, your success.
We add your brand logo and sizes as a heat press to the inside back of each article. You may also request we add additional presses to, for example, the front of any sports top or down the side of a legging. If you want to make your brand name pop out, adding an elasticated Jacquard, as Nike does, under the bust or around the waist is the way to go. Brands that add elasticated branded logos sell more.
Take Note
In most cases, delays in production orders are caused by customers not handling their heat press logos at the start of the process. Before you place your bulk order, we recommend you contact your Activewear merchant about any branded accessories and heat presses you require.
Our Activewear undergoes three levels of quality control before it is dispatched. Orders are dispatched after we are confident that the production quality matches the approved samples.
We work with international body sizes; refer to our Size Guide for more information.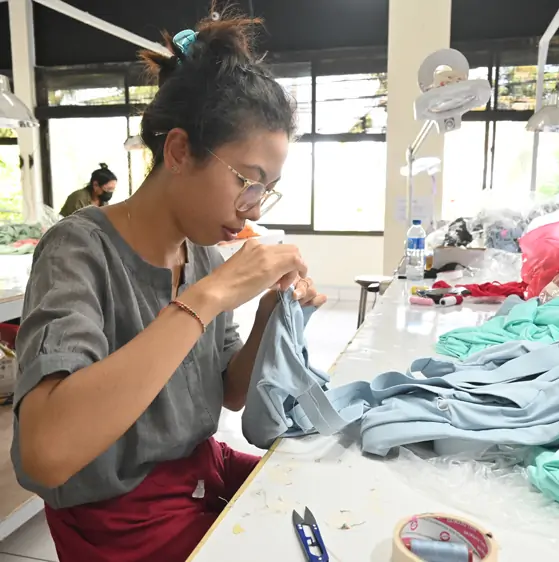 At the end of each production cycle, we conduct extensive quality controls to ensure every article is approved to our export quality standards. However, many brands request that their orders are inspected by an independent quality control expert, who visits our facility to ensure the quality of every item matches your approved samples.
Rebecca Jane, who has a degree in fashion design and worked as a designer for Victoria's Secret, runs a QC team in Bali that checks many of our client's orders. In most cases, there is nothing to report, but should there be any issues, we are both informed, allowing us to service or remake anything they consider to be below standard.
Book, an Independent QC, check here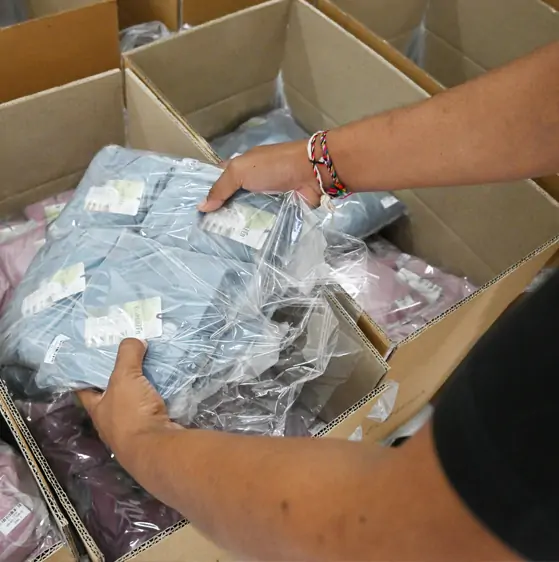 Orders are packaged individually into bio-degradable bags by codes, colours, and sizes, ready to sell as soon as they arrive on your doorstep.
Most orders are dispatched via DHL or FedEx using our company account; if you have a courier account, please inform us.
Allow 4-7 working days from uplift to delivery to your door.