Download our 2023 Collections
Your Own Brand in 4 Weeks
This collection was assembled from our known, best-selling shapes trending well into Summer 2022. The designs are all pre-patterned & fitted to international body sizes using state-of-the-art 2D auto CAD software, far more accurate than paper patterns.
Any style can be produced in any fabric, colour, or print and be altered, for instance, making the waistbands higher/lower, adding pockets or mesh lining, etc.
You can order them in sets as seen or as a mix & match of any sports tops & leggings.
See our 2023 Ready to Go Collection video. Note that what you see in the video will be what you'll receive produced in your selected fabrics, colours &/or prints.
Note
Most brands mark up 400% our sell price to retail. For example, a legging priced at $12 USD, is charged at 2 X $19 + $ 30 = $68.00.
You'll only ever be charged the prices shown; no additional costs or surcharges will be added. Custom branding & deliveries are chargeable.
Producing Samples or Direct to Bulk PO
Placing orders directly to bulk is now more popular due to the speed they can be produced, being a more cost-effective way to work.
If you select your colours from our stocks, then in most cases, orders are ready for DHL or FedEx to pick up four weeks from PO.
If you're considering skipping samples, check our International Body Size Guide to ensure our sizes fit the market you're selling into.
Whatever your decision, working direct to bulk or producing samples, we heat-press your Custom branded logo into the inside back of each item. We also use your logo to brand other accessories such as elasticated jacquard, packaging, etc.
Read more in sampling here
Read more on our Accessories & Branding page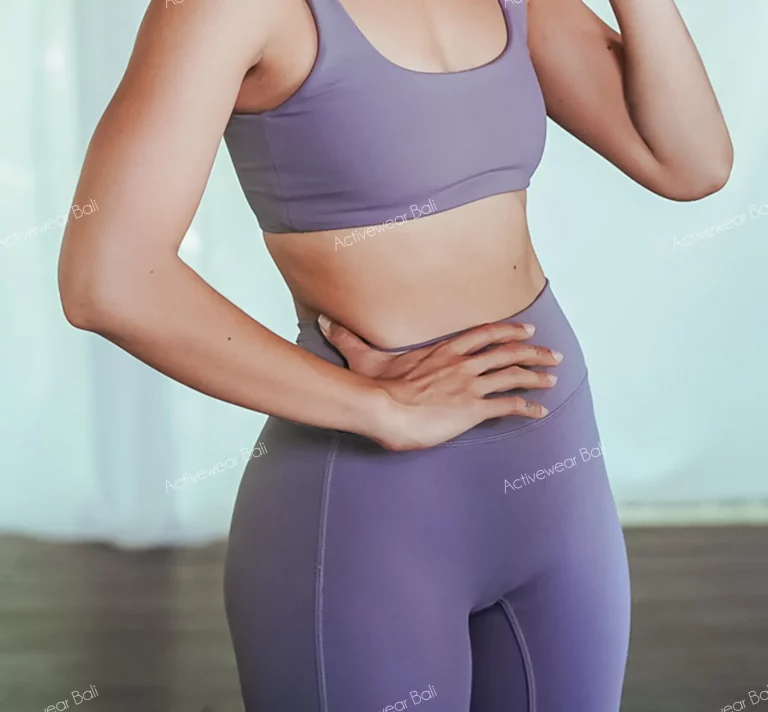 The most important decision you will make is your choice of fabrics.
We offer several fabrics with different degrees of compression, allowing you to select the most suitable ones for the market you're selling into. For example, Yoga & Athleisurewear brands require a fabric that offers good flexibility, with Activewear brands requiring ones that provide greater compression.
Selecting colours from our stocks – Allow four weeks to produce
Requesting fabrics to be imported – More time is required. Info on request
We suggest purchasing a fabric pack to feel the textures & strengths of all of our fabrics, or simply request a call back with one of our specialists to assist.
See the colours in stock & the fabrics we can import here.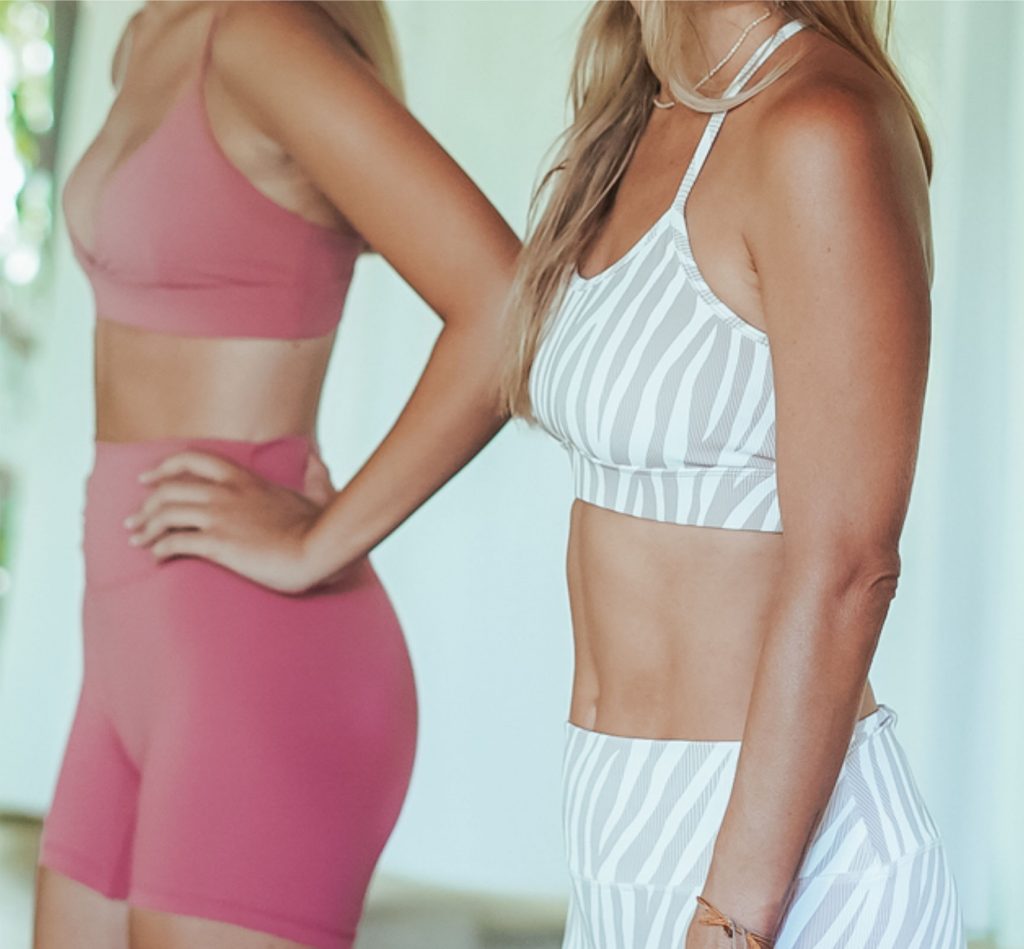 By far, the majority of custom print requests are printed overseas using Italian MS machines due to quality & colour accuracy being far superior to anything available in Bali.
Read how to add custom digital prints here
Select the designs you want & take note of the codes, fabric, colour & or print you want them produced in.
Selecting from our Ready to Go Designs – send over your order via our

Bulk Order Form

or Sample Request Form.



In 2-3 working days, we will get back to you with questions answered.
How to make our Collection yours
To illustrate how you can create your own brand using our designs in your selected colours &/or prints,  see below.
For this scenario, we selected one pair of training shorts, four tops and three leggings from our collection.
We then mocked these up in a hypothetical request of colours & prints.
The final set of images are the same as the selected designs shot on models.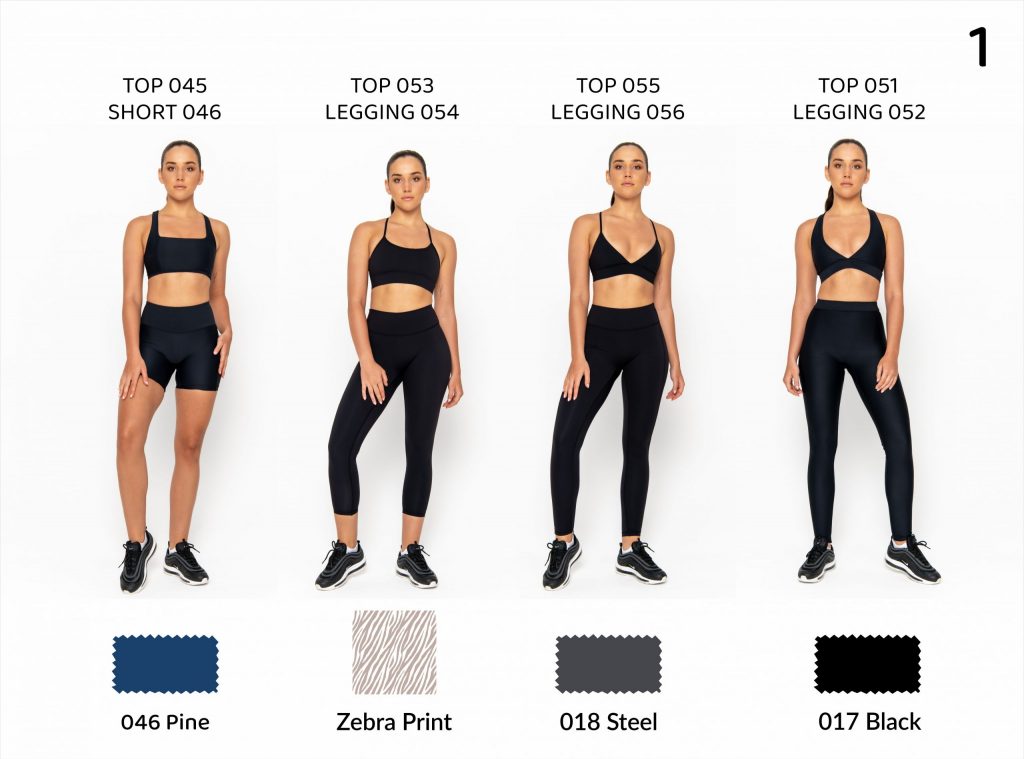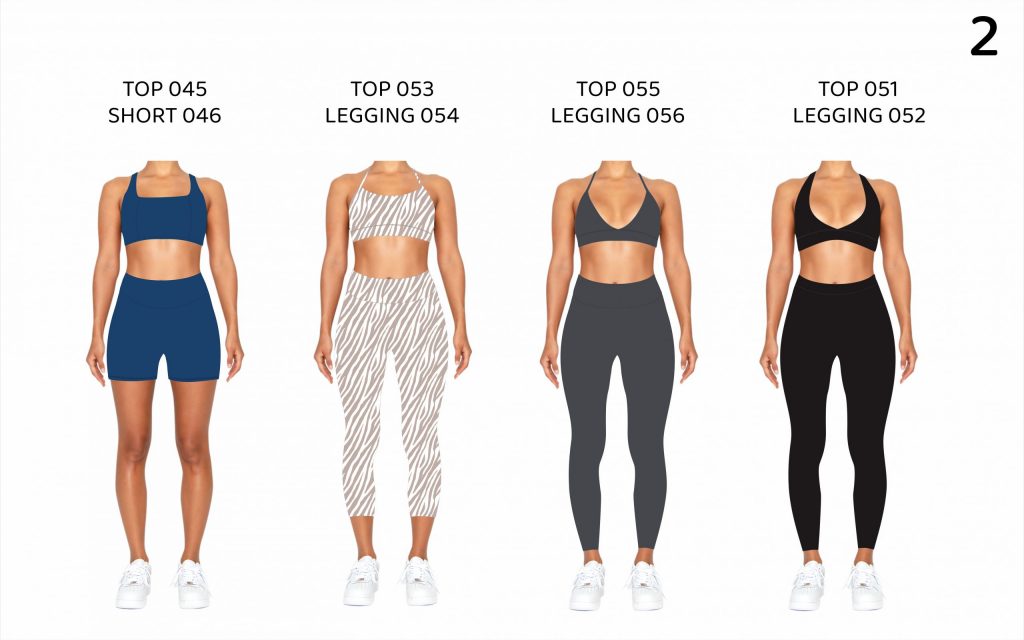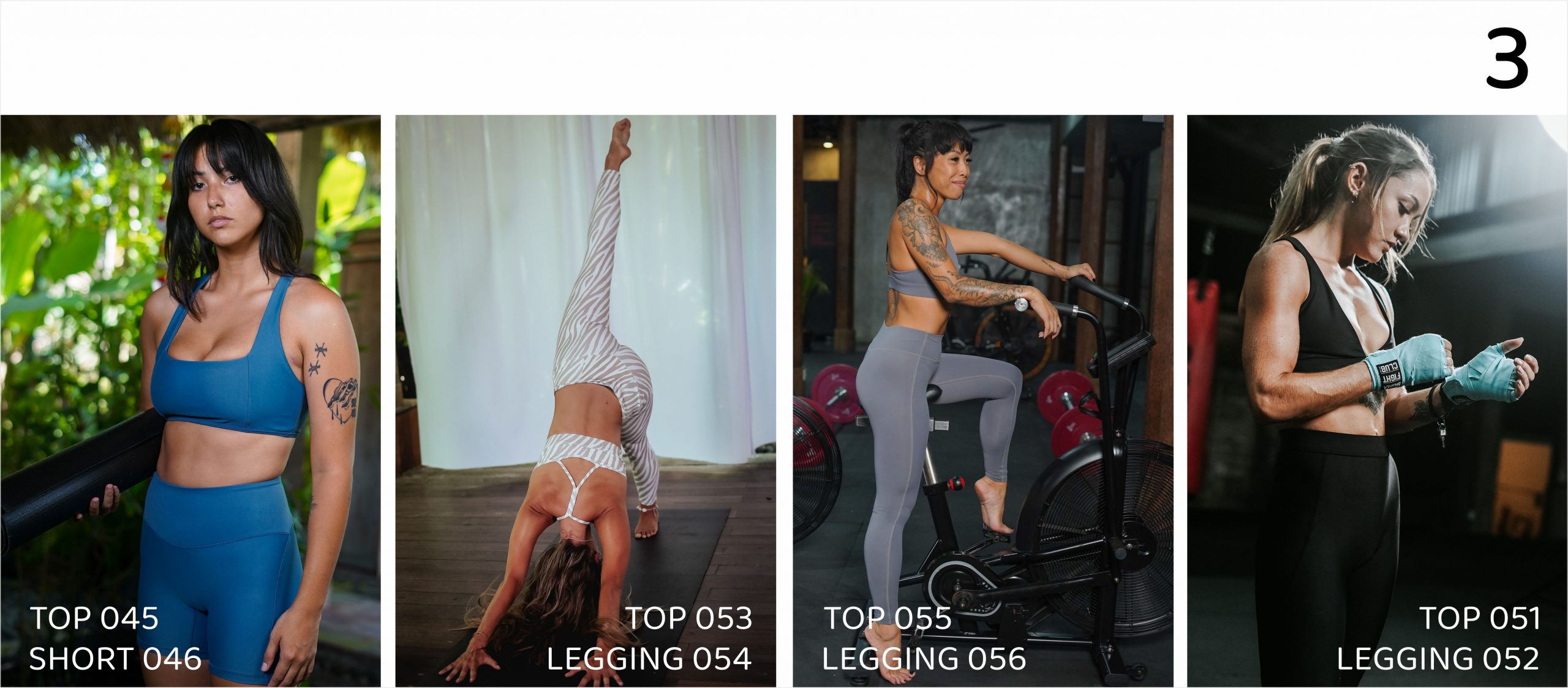 See a full mockup here
Send over your selection via WhatsApp or Email today.
If you work with way, then in 4 weeks from selection, your goods are ready to go.
We hope this has given you some inspiration & better understanding of how easy it is to create a sustainable Active/Yogawear brand from scratch to finish in the shortest amount of time at the lowest possible cost price.
We pack samples & production orders individually into bio-degradable bags & dispatch via FedEx or DHL.
Both arrive daily at our office, picking up & dropping off packages.
Allow 4-7 working days to your door.
Read More about Deliveries