All dyes used are certified Eco-Friendly, GOTS & OEKO-TEX approved
We offer a high quality, sustainable printing solution that uses smart technology that ensures that the least amount of energy and water is consumed. Our chemicals are all certified eco-friendly, and all of the water prior to discharge is purified.
Sublimation & Digital Print
We print Activewear fabrics both digitally on Nylon & via sublimation on Polyester overseas using Italian MS printers as the machines are much larger than in Bali with colours more true. Both ways of printing offer great results & its our experience its well worth the wait to print overseas.
MOQ Production 70m per motif
MOQ Sampling 2 meters per motif
Allow 2 to 3 weeks for a strike off or sample meters & 3 to 4 weeks for production.
There are times when our clients are pressed for time and need a quick solution. If this is the case, we will print your motifs in Bali via sublimation on Vita PL, a recycled polyester from Carvico.
MOQ Production 30m per motif.
MOQ Sampling 2 meters per motif
Allow 2-5 days for any strike or sample meters & one week for production.
We require print artwork in Vector format (EPS, PDF, CDR, JPEG) in high resolution (300 dpi or higher), repeatable and to scale.
Read how to use Pantone Colours as a reference here.
Notes
Most prints repeat every 10 to 20cm
We are the only company in Bali offering a digital & Sublimation service. Other Bali Activewear manufacturers only offer a Sublimation service on Polyester. 
Prices for sublimation prints are extremely high in Bali, making prices similar to printing digitally 
Sublimation print on Polyester is more suitable for sportswear.
We offer a free mockup service once samples have been paid for. This service allows you to see more precisely what your final collection will look like in the styles, colours, & motifs you have selected.
This service is not to be confused with a design service.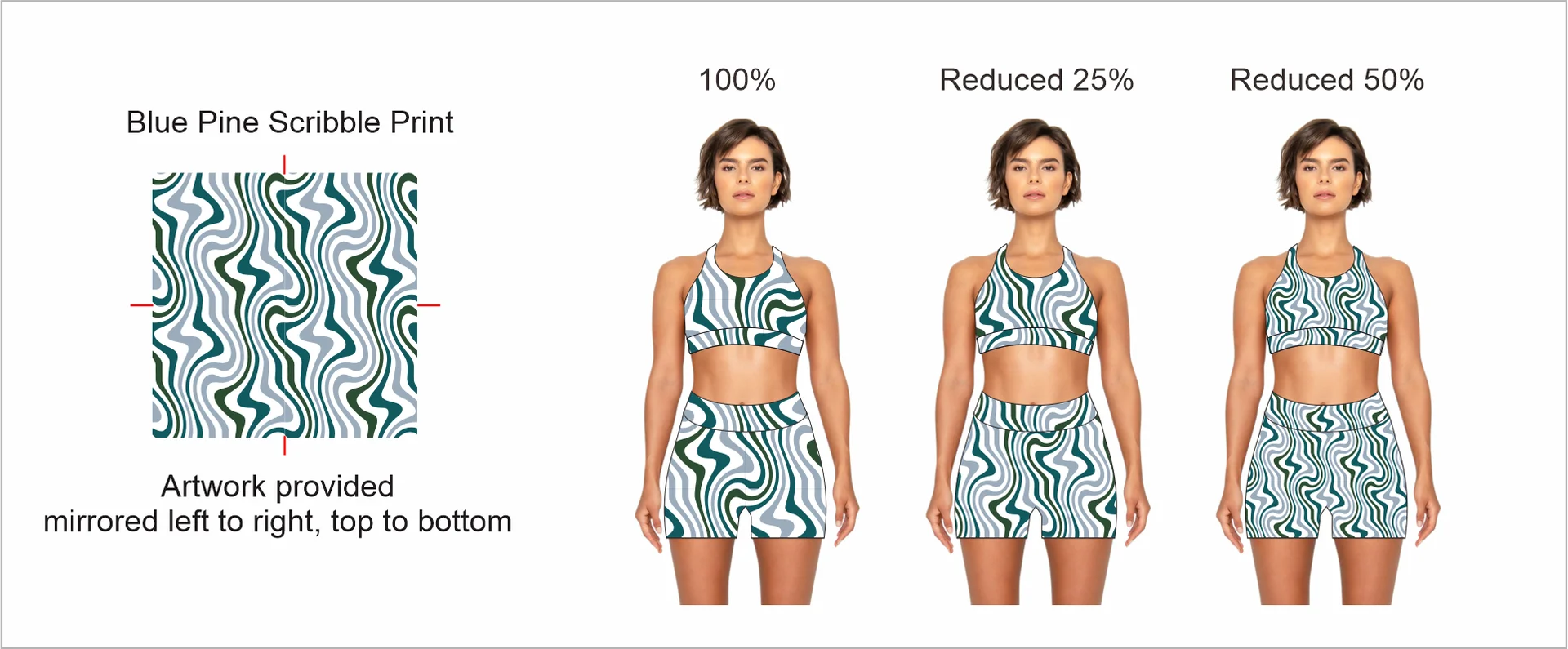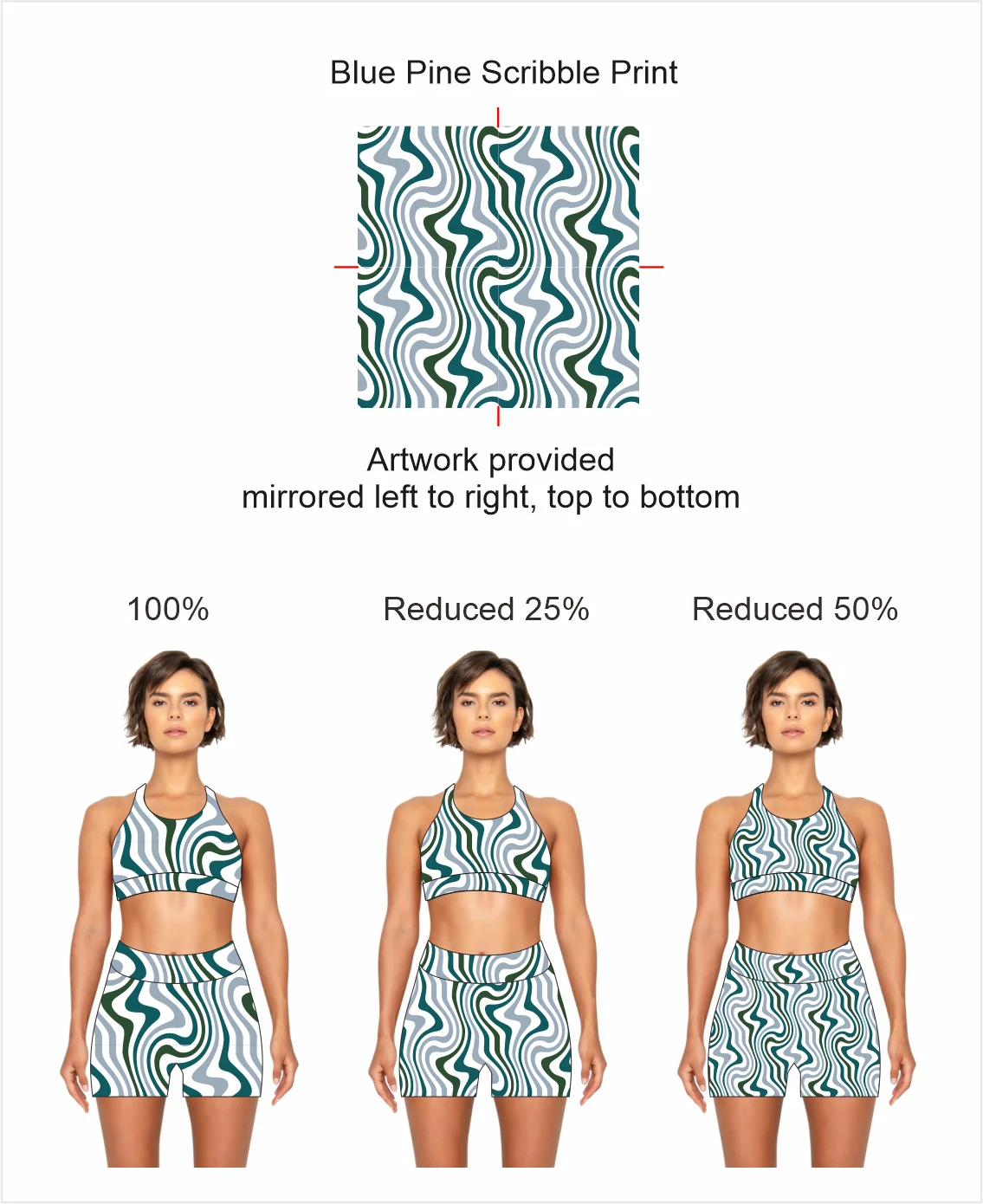 Selecting Ready to go Prints.
Many of our clients choose to purchase their prints from online vendors such as Shutterstock since creating their own prints requires good graphic skills and can take a considerable amount of time. You can choose from thousands of prints, the majority of which are in vector format and ready to print, saving you much time and money.
Using Shutterstock to find your prints.
Add a keyword that describes what you are looking for, for example, "leopard print" Remember to add the word "seamless" at the end of your keyword search so that the pattern is repeatable. Then select "Vector" as the format from the dropdown menu next to the search bar.
You should now see something like this.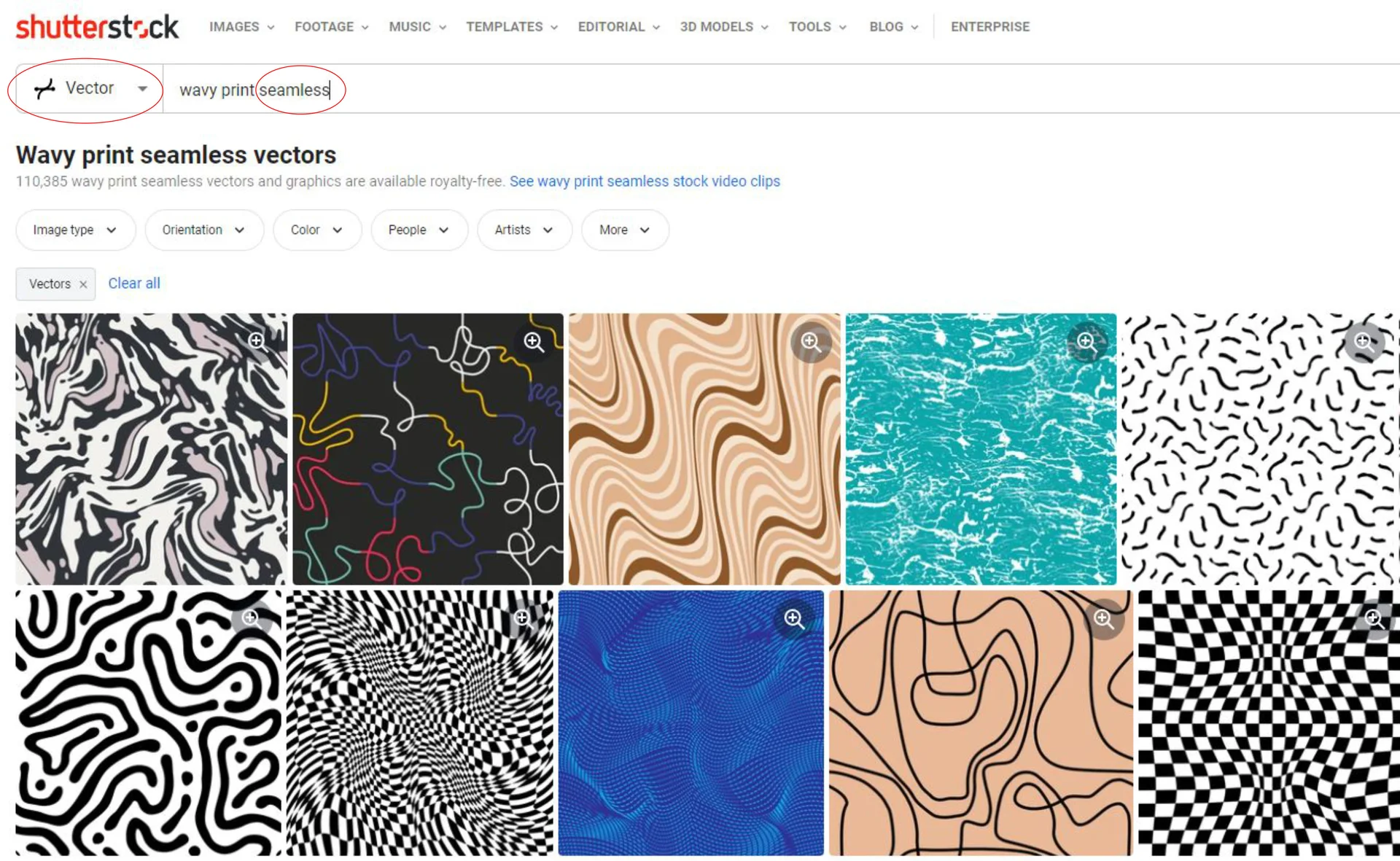 After you have made your selection, scroll further down the page to find many more designs that are similar to yours, allowing you to refine your search further. Now, copy the link of your choice and send it to us so that we can verify that the prints selected are in fact vectors and repeatable. Then we will let you know if the motif/s selected are suitable or not to proceed with the purchase.
Send them here
• We have some ready to go motifs in our Pinterest page, available for a fee of $30.
We assist many brands, with their motif selection, in most cases free of charge. It is possible to scale the image up or down from the original size, allowing you to select the size that is most appropriate for you. Please contact our customer service team with your artwork and explain exactly what assistance you need.