Run a sustainable Activewear brand from scratch
Start Yours Today!
Run a sustainable Activewear brand from scratch
Start Yours Today!
Your Own Brand in 6 Weeks
We have been manufacturing custom-made activewear for over 25 years incorporating imported Italian Carvico®, ECONYL®, US REPREVE®, and Korean Power Fit recycled fabrics into our production. We are dedicated to supplying start-up and established brands with the best quality Active and Yogawear at the lowest price, produced in the shortest possible time-frame.
In terms of price, we are the only fully bonded Tax-Free company in Bali, we can import high-quality fabrics offering different degrees of compression and save 35% on import taxes that all other Bali Activewear manufacturers must add to your invoice.
Ready Designs
If you're looking for some inspiration, why not pick your styles from our best-selling shapes of 2022, as well as our knowledge of trending designs of summer 2023 from our ready-to-order Collection.
Choose the styles you like, add your own custom branding, and you are ready to begin selling.
Every order we receive supports Bali Street Mums, a nonprofit dedicated to helping mothers and children scavenging livelihoods from garbage dumps get into halfway homes with access to education, health, and decent living standards.
Don't hesitate to contact us for a free callback if anything is unclear or needs clarification.
With increasing numbers of consumers choosing sustainable Activewear brands, there's never been a better time to get started than now.

Please take note
Orders for 2023 have again reached record levels. With your samples approved, don't delay in placing your bulk orders. With so many of the brands we manufacturer for selling out as fast as we can produce, it's more than important to get your bulk order over as soon as you have approved your samples.
The first thing to do is estimate your prices.
Whether you are creating a brand from scratch or adding to an existing range, we only require your chosen designs, fabrics, colours, and prints.
These can be your own custom-made or our ready-to-order ones, or a mix of both. As a result of the unlimited number of design combinations and a wide variety of colours available, each Collection has its own unique appearance.
2. READY DESIGNS-
If you're selecting from our Ready To Order Designs, please fill out our Ready Design form
3. MIX AND MATCH-
Select to mix up some of your own custom designs with some of ours, using screenshots and our codes as an email.
Once received, max three working days, you'll hear back from us with our best possible prices for a premium quality product.
For more in-depth info, go to our Getting Started page
Working with us, from our sell price to your retail, you can expect a 4.5x markup, giving a great return on your investment.
For example – a legging costing US$19.00 will retail in the region of most cases at US$85.00.
As you're in this to make money, good business practice is to compare our price with any other, ensuring you request they use higher-grade imported fabrics rather using lower-quality local Bali Active fabrics. 
An example order of 300 units with us using imported recycled fabrics will only buy 200 units from any other Bali Active manufacturer.
If you're seeking top-notch production at the lowest possible price, then you're in the right place.
Some example prices adding luxe imported recycled fabrics
We offer a low minimum order of 300 pieces per bulk order worldwide, 30 pieces per style, and 3 pieces per size, color, and print.
If you would like to mix and match some of our designs with some of yours, then the MOQ remains the same. 300 per PO.
See some examples of typical purchase orders and how they work by adding designs, colors, and sizes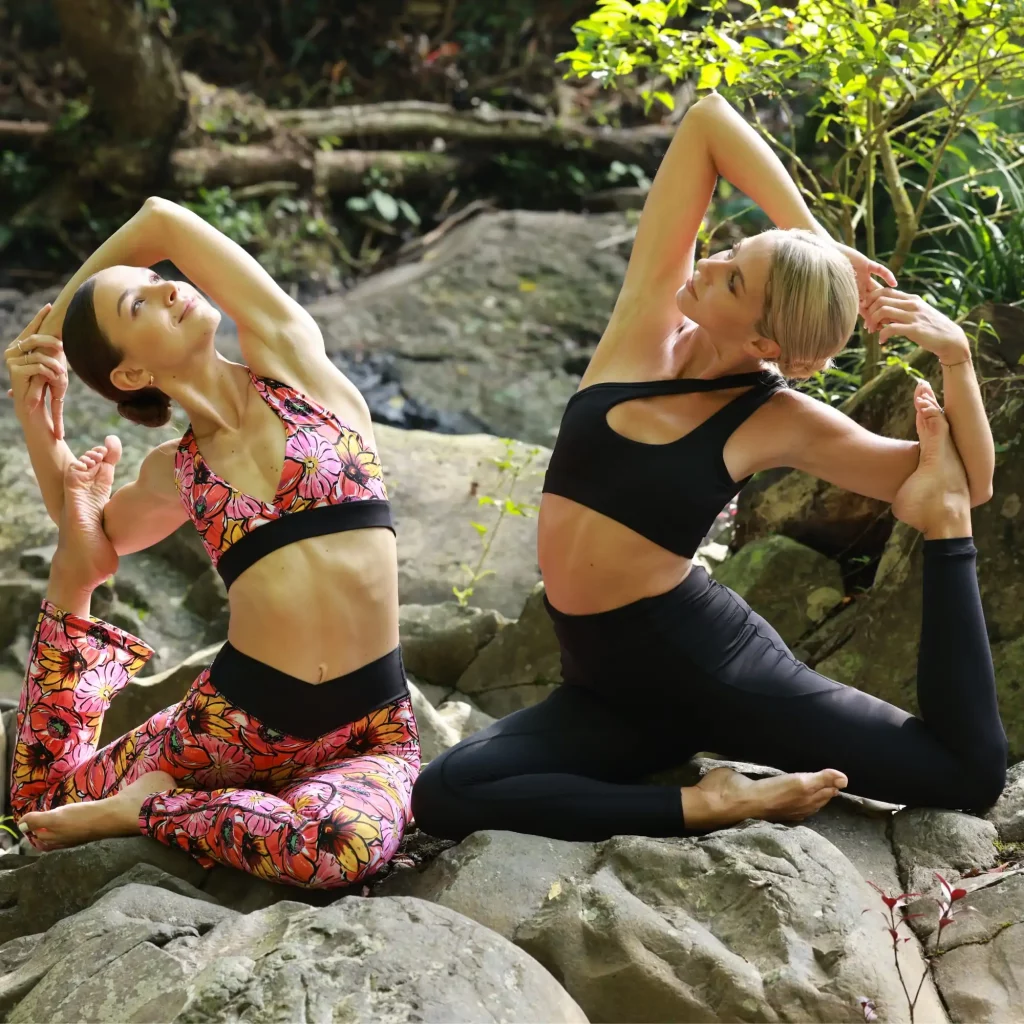 We offer the largest selection of Active and Yogawear fabrics in Bali, including over 30,000 meters of recycled Italian and American fabric in stock in 83 colours that can be cut the day after your order is received, rather than waiting weeks for fabrics to be imported. Additionally, we offer some of our own unique blends, such as Comfort Luxe, Eco Olympus and Eco-Flex, all offering different degrees of compression.
The colours that are not in stock are imported in rolls of 70 meters per colour or print.
Digital printing of fabrics is conducted overseas using OEKO-TEX® certified eco ink, far superior to printing via sublimation on Vita PL machines in Bali.
Our core business is producing custom-made Active, Yoga and Swimwear designs to clients' requests.
Activewear assembly requires the use of machines capable of handling all aspects of the manufacturing process. We installed machines designed to handle just one section of each part of the construction. This ensures that, for example the stitch around the ankle will never gape when stretched and the right amount of elasticity under the bust and around the waist will be added.
When selecting your fabrics, choose the ones with the correct degree of compression and flexibility for the activity your brand will be targeting.
Get this right and the final products will handle the most extreme workout, looking great and comfortable when worn, and suitable for the gym, yoga or everyday Athleisurewear.
If you need assistance with fabric choices, get in touch & one of our Activewear specialists will get back to you.
2023 Ready-To-Order Collection
As part of our 2023 Activewear Ready to Order Collection, we have incorporated our best-selling shapes and our knowledge of next summer's trending designs..
Pick the designs you like, add some custom branding, and you are ready to start swelling.
Any style can be produced in any fabric, colour, or print and be altered, for instance, making the waistbands higher/lower, adding pockets or mesh lining, etc.
If it's your dream to run your own sustainable and eco-friendly Active or Yogawear brand, then these starter packs offer you an inexpensive way to get started. Inside each pack are all the tools and resources you'll need to create a collection that looks amazing on any website or store.
These packs have helped many entrepreneurs launch their own brands from scratch.
If you want to know the actual quality of our products and how we fit and grade, then these packs offer a fast and easy way to get started.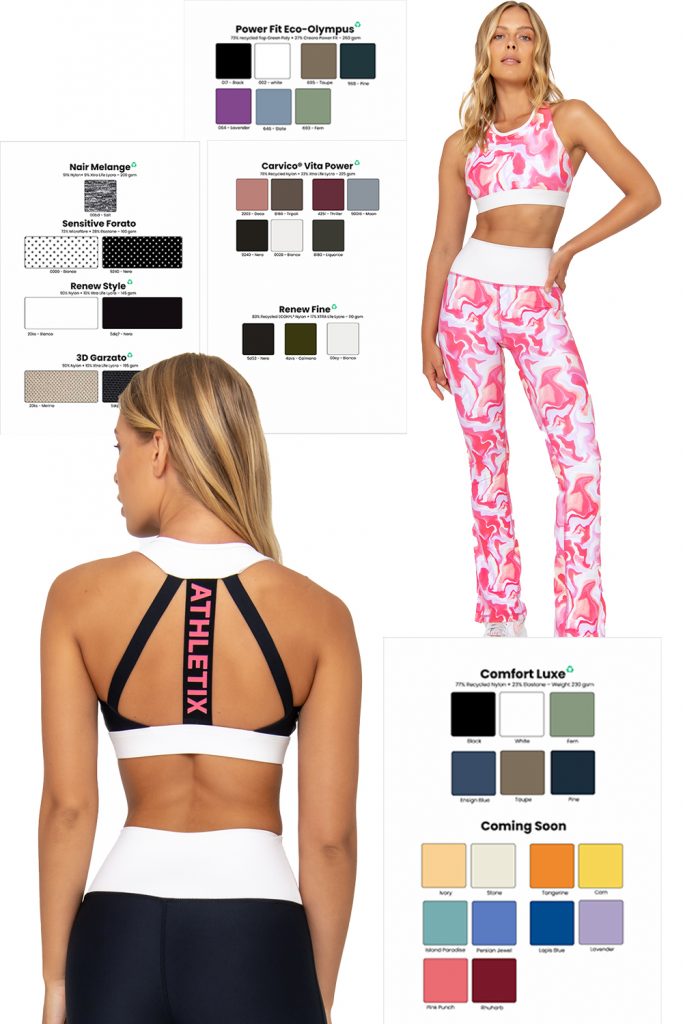 Selecting the right fabric with the correct amount of compression and flexibility is essential to the success of any Active or Yogawear collection. These fabric swatch packs do just that, allowing you to feel the fabric's texture and select the colours using the enclosed laser copy card.
DHL to your door, USD 65
Love your body, love the planet
We all know that the planet's resources aren't infinite; it's why we use Italian and American recycled fabrics in our production, all certified made from regenerated nylon and salvaged plastic ocean waste.
The dyes are all eco-certified and eco-friendly, with packaging made using cassava starch, which is 100% biodegradable.
Working with us, you can rightfully claim your brand produces a low carbon footprint being produced in an environmentally friendly and sustainable way.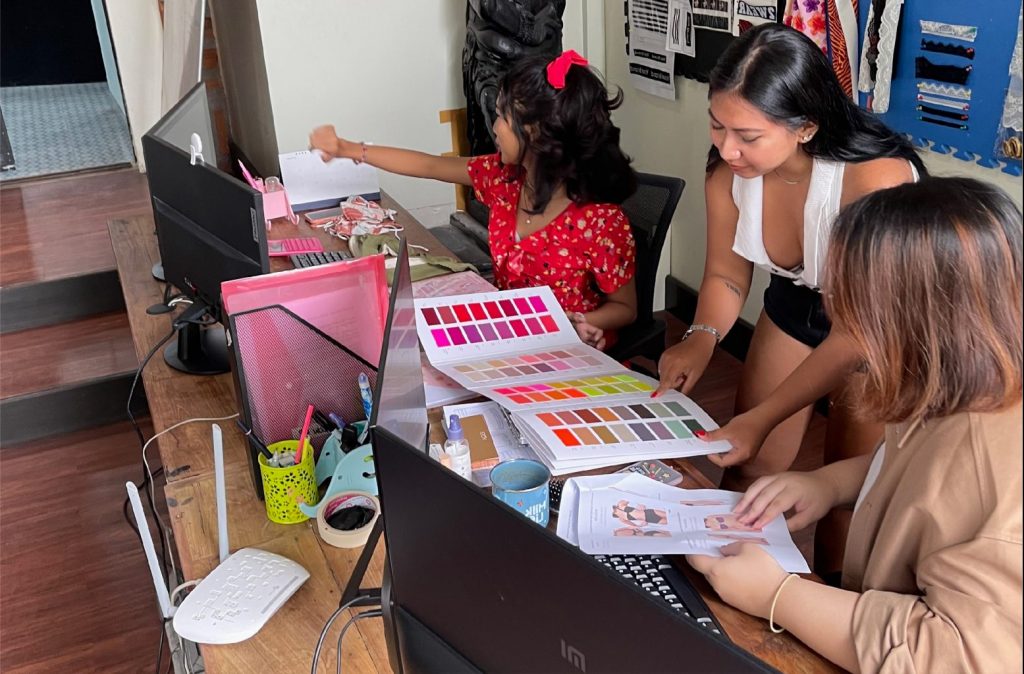 If you have some questions or requests, get in touch with us by email using the form below. Write a few words and we'll get back to you with a reply, as soon as we open.