WE BUILD BRANDS:
START YOURS TODAY
JUST RELEASED! - 2023 SS GUIDE & CATALOGUE
WE BUILD BRANDS:
START YOURS TODAY
JUST RELEASED! - 2023 SS GUIDE & CATALOGUE
We are the lowest-priced, leading manufacturer of sustainable women's Active/Yoga wear in Bali, operating for over 30 years from our own production facility. We manufacture high-grade eco-friendly custom-made Active/Yoga wear for literally hundreds of brands globally.
We will provide you with all the tools & resources you'll need to be up & running in your own brand in the shortest possible time. We offer a huge selection of recycled fabrics from ECONYL®, Carvico from Italy, Power-Fit from Korea & REPREVE™ from the US. 
It has never been a better time to start a sustainable activewear or yoga wear business than now, with sales expected to increase 30% year on year.
Industry growth is expected to continue for years to come.
If this is your dream, we're here to make it a reality. The only thing we need from you is some creativity in design & great colour or print choices. The rest is then over to us. 
EXAMPLE OF OUR ALL INCLUSIVE PRICES
$38 USD
Plain Sports Top & Leggings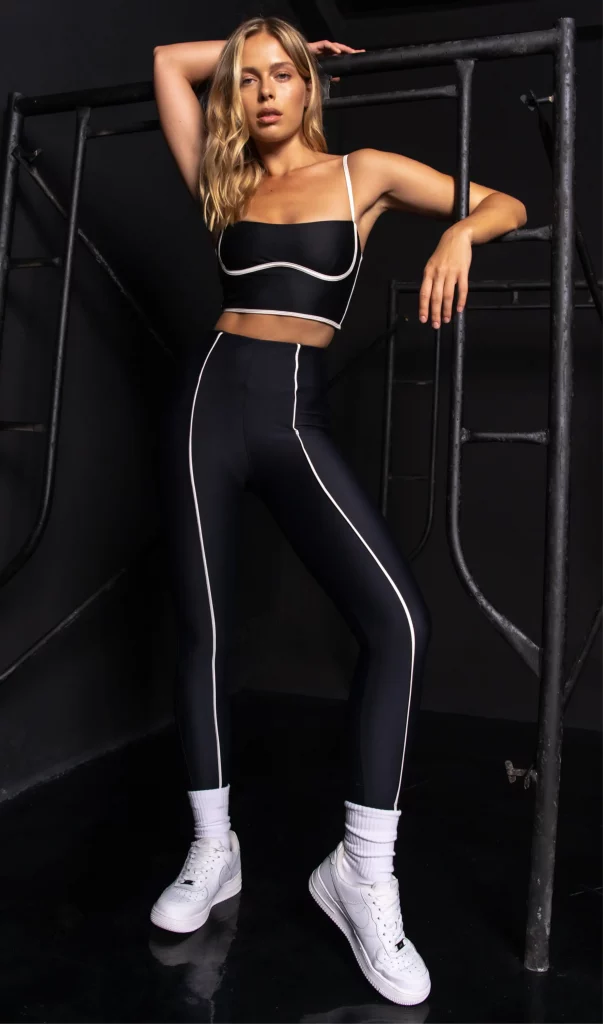 $32 USD
Plain Sports Top & Shorts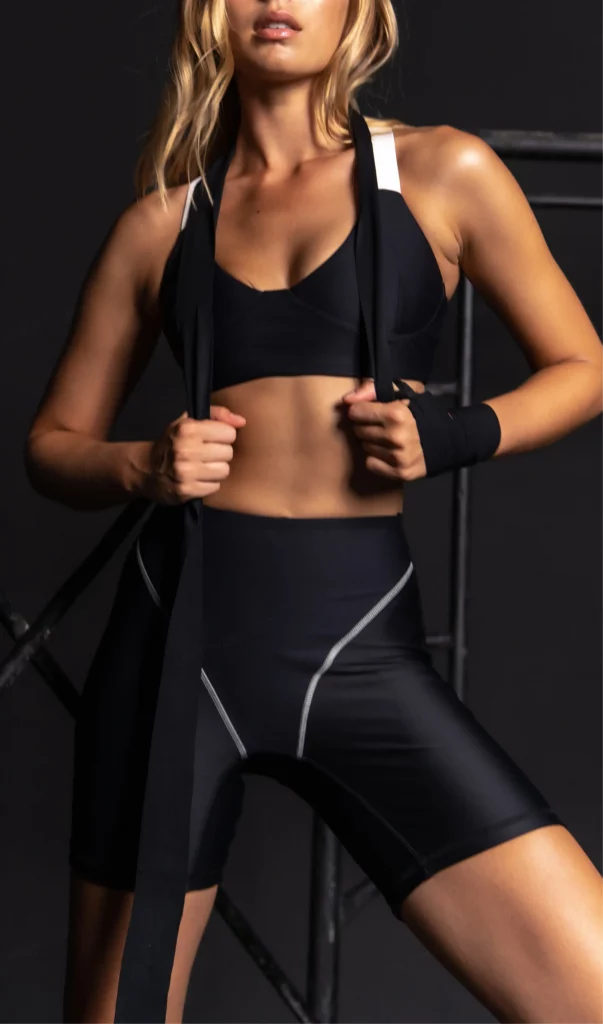 $40 USD
Printed Sports Top & Leggings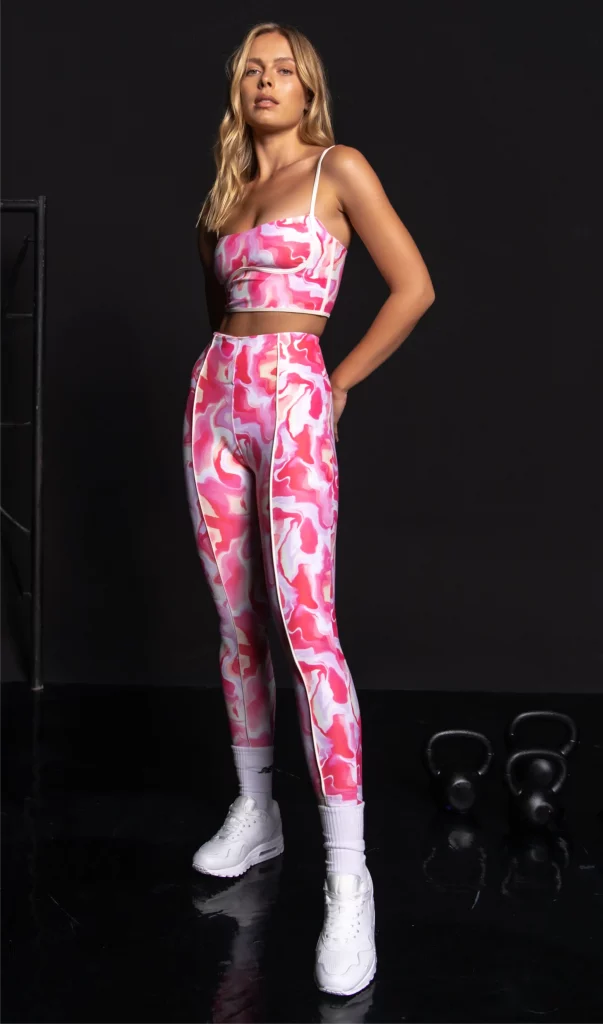 $37 USD
Printed Sports Top & Leggings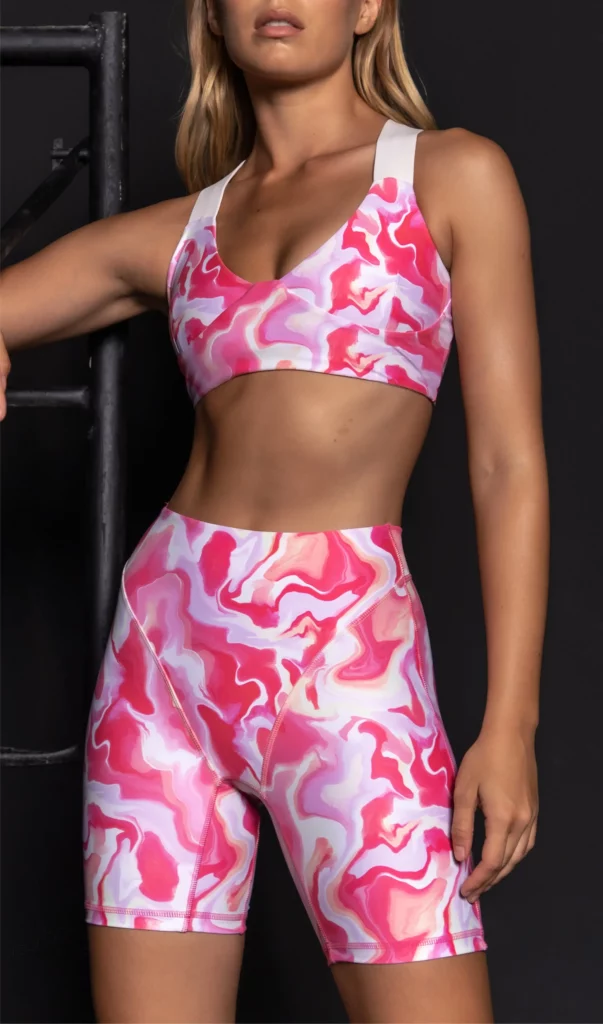 The prices above are produced using recycled high-grade Italian, American & Korean Power fit fabrics.
Expect to mark up approx. 4X our wholesale price to your retail. For example, a Sports top at 16 USD retails for approximately 65 USD.
An example of an order for 300 units (or 150 sets) with us using imported fabrics will purchase max of 200 units from any other Bali Active supplier; even they'll be adding lower-grade locally sourced fabrics.
You're in this to make money, so please take the time to compare our prices to any other Bali Active producer requesting imported fabrics.
Love your body, love the planet
We all know that the planet's resources are finite; it's why we use Italian and American recycled fabrics in our production, all certified made from regenerated nylon and salvaged plastic ocean waste.
You can look great & feel great while making the world a better place!
The dyes are all eco-certified & eco-friendly, with packaging made using cassava starch, which is 100% biodegradable.
By working with us, you can rightly claim your brand is sustainable & eco-friendly, leaving a low carbon footprint.?

We offer a low MOQ of 300 units or 150 leggings & sports tops sets, 30 per size & colour. 
For example, six designs across several colours &/or prints in up to 5 sizes.
Whatever works for you mostly works for us.
To get started in a sustainable brand, the first thing we do is to price your Collection. We only require the designs you want to be produced, made in what fabric/s, in plain or print. It's that simple.
SELECT THE BOX THAT SUITS YOU
The most popular way to price custom designs is via screenshots, tech packs, or line drawings with notes on any changes sent via email or WhatsApp as a Word Doc or PDF.
Mix & match some of our Ready to Order Designs with some of your own custom designs, combining points 1 & 2.
Once received, in 2 to 3 days, we'll get back with the lowest prices & any questions answered.
Notes
Prices quoted are all-inclusive of non-branded accessories with one heat press applied to the inside back of each article.
We all love to see samples approved the first time around, so add as much data as required to allow us to understand your concepts fully.
In most cases, complex tech packs are no longer required. Also, rough sketches are not acceptable.
We'll require your custom logo for your heat press at some stage.
We hold the largest stocks of ECO-On-Trend textured fabrics in Bali, over 30,000m, ready to cut on demand.
We Digitally print using a super soft imported Luxe American Recycled fabric.
Our core business is producing custom-made Active & Yogawear designs to clients' requests. We know how important it is to you to find a manufacturer who can understand your concepts & bring those ideas to life. Also, we understand the importance of using the right fabric to ensure your designs can handle the most extreme workout whilst at the same time providing the correct amount of compression & flexibility, as well as looking & feeling great on.
BEHIND THE SCENES - 2023 SS COLLECTION
2023 READY TO ORDER COLLECTION
The 2023 Activewear Ready to Order Collection was assembled using our best-selling shapes & our knowledge of what's trending well into Spring 2023.
Any style can be produced in any fabric, colour, or print and be altered, for instance, making the waistbands higher/lower, adding pockets or mesh lining, etc.
If you're seeking inspiration, see our video below of some of the styles shot on the models &/or download the Catalogue inc prices here
DIGITAL 2D AUTOCAD PATTERNS
Patterns are created digitally using our state of the art 2D AutoCAD software, far more accurate than working with traditional paper patterns.
We work to International Body Sizes ensuring each style fits like a second skin.
All starter packs offer a huge advantage in knowing our sizing, feeling how well they fit the body & the quality you can expect when it comes to bulk. 
Inside each pack, we've added some elasticated jacquard and sample heat presses, + a swatch of each fabric on our website & the colours we offer using the corresponding laser copy colours cards.
With a pack in hand, you can feel the textures, know the compression & select the best fabric to match the activity you're selling into.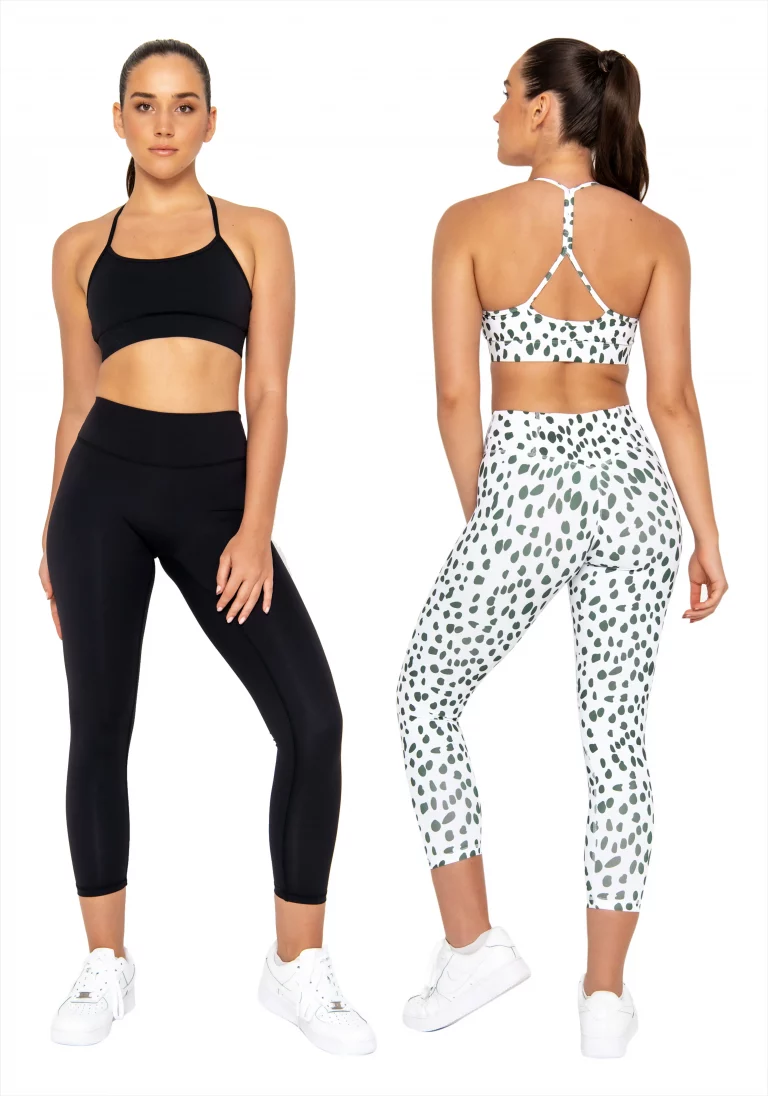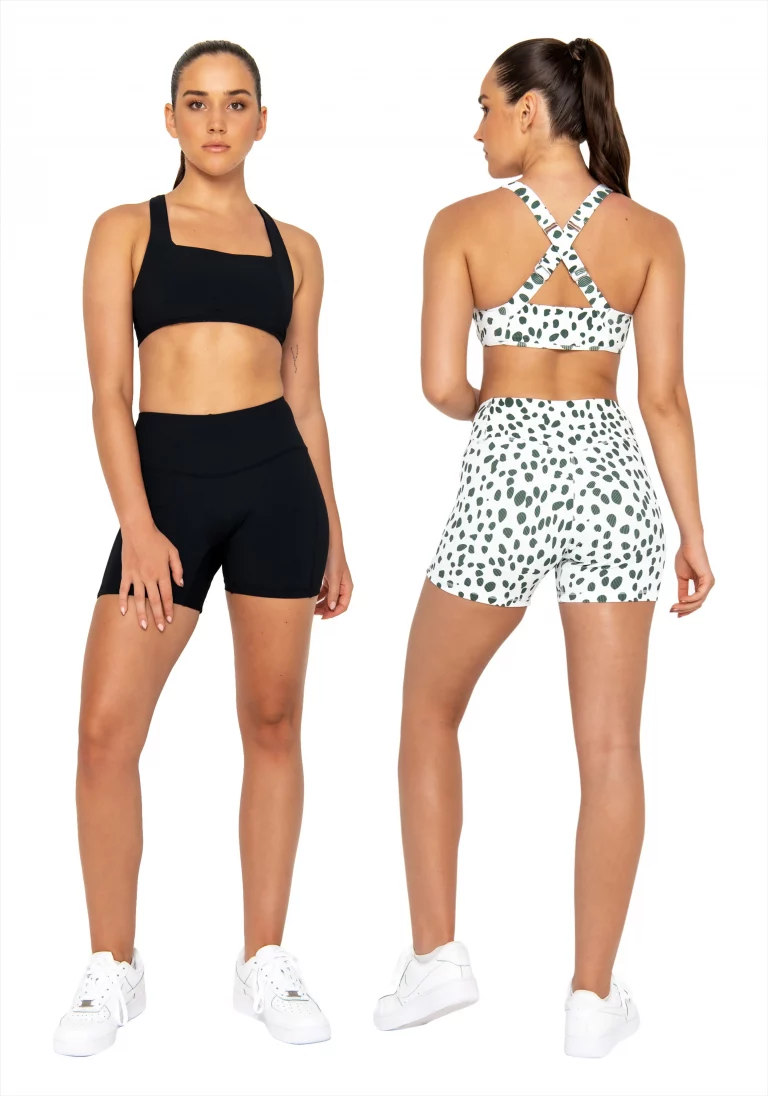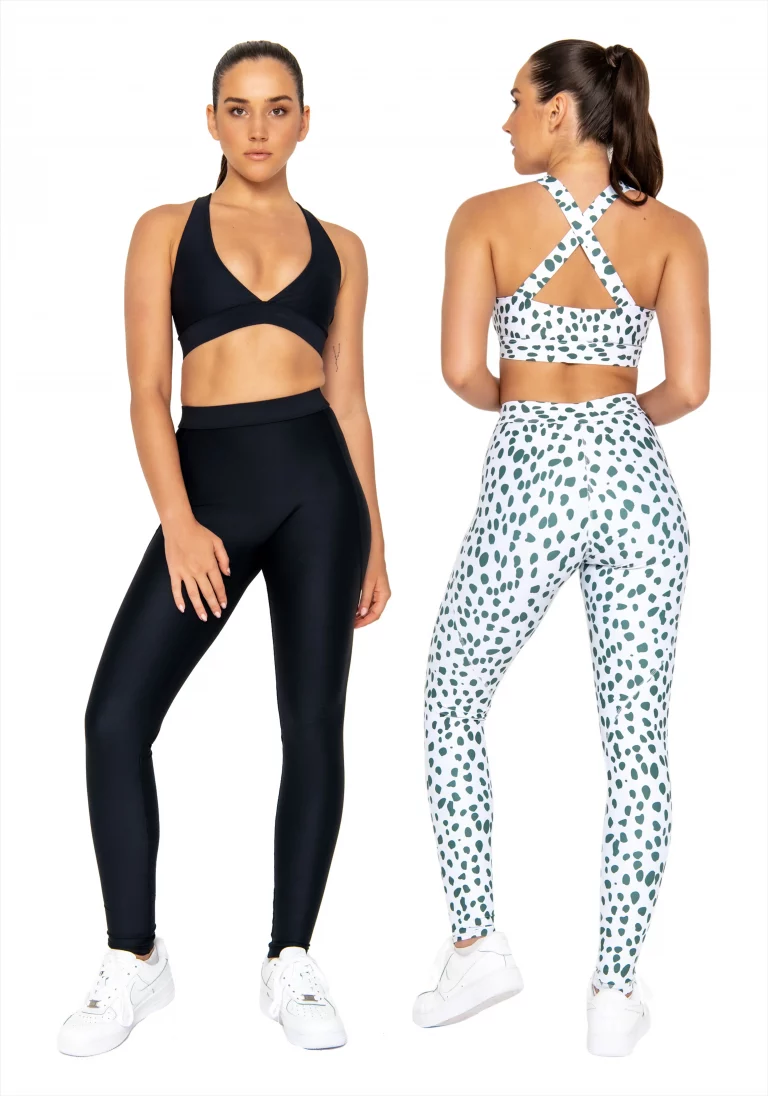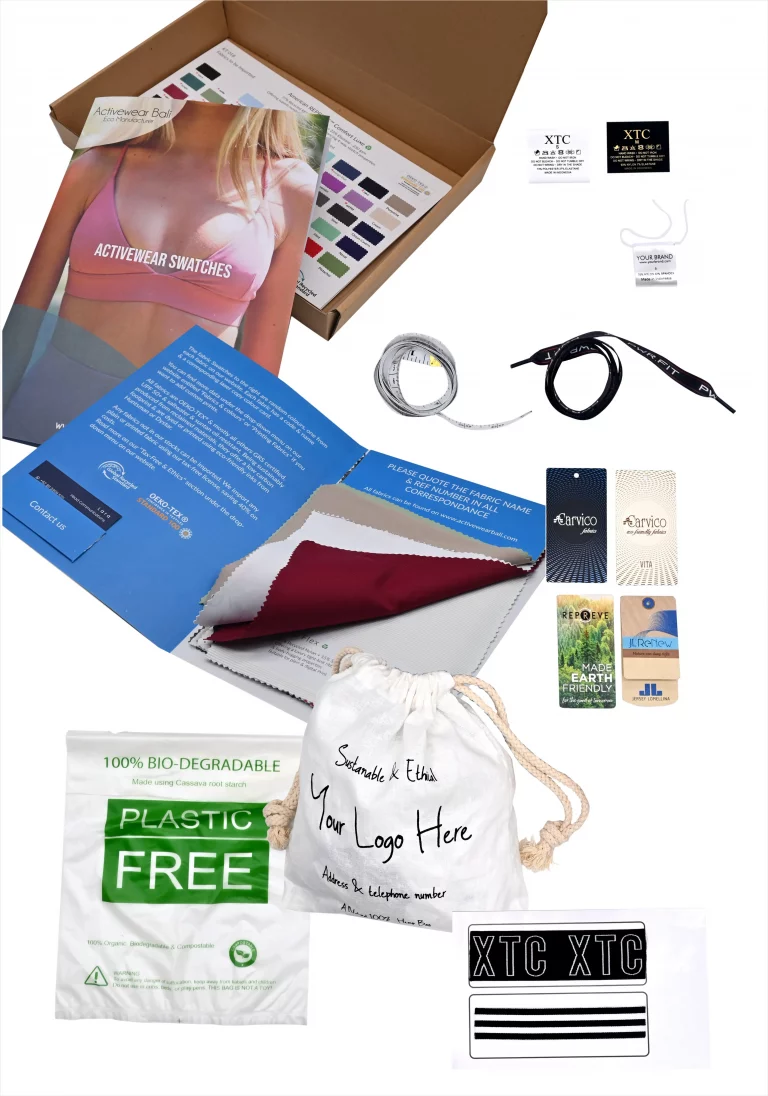 A must for designers!
We offer three packs: Active, Swim & Natural. Each pack includes one real swatch of each fabric displayed on either website.
With a pack to hand, you'll be able to feel each fabric & its textures as well as being able to select your colours that much easier
TAKE A PEEK INSIDE OUR STUDIO