Owning the only Tax-Free license in Bali to import fabrics saves us 40% on production costs. As all other Bali Active producers must add these costs to your invoice value means our prices will always be around 40% cheaper, even using higher-grade imported recycled fabrics
As you're in this to make a profit, always take the time to compare our prices to other producers & not forgetting to add luxe quality imported fabrics. You're going to find other suppliers charge approximately 23 USD for tops & 30+ for leggings, much higher than we do.
Our invoice value for 300 units only purchases 200 from any other Bali supplier.
custom designs
Example of our all-inclusive Prices
Printed Tops & Shorts $18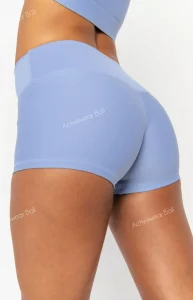 Printed Tops & Shorts $18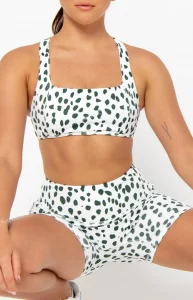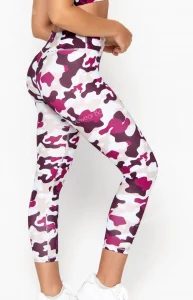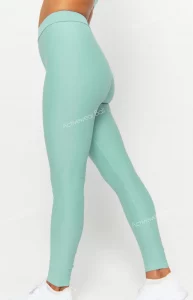 The prices above are produced using recycled high-grade Italian, American & Korean Power fit fabrics.
Note
Expect to mark up approx. 4 X or 400% our price to your retail price. For example, a Sports top produced for 16 USD retails for $59 at least.
To price up your Collection, we only require your handover of designs, either your own custom shapes or a selection of our ready-to-order ones, in either plain or printed fabric. With that, we price. The rest is now up to us.
Select 1 of 4 easy ways to handover.
The most popular way to price custom designs is using screenshots, tech packs, or line drawings with notes on any changes sent via email or WhatsApp as a Word Doc or PDF.


If you're selecting from our Ready-To-Order Collection, fill in our Sample Request Form


Mix & match some of our Ready Designs with some of your own custom designs; combine points 1 & 2.


If you have some designs saved to your desktop, use our Drag & Drop option section, below.
If another way works for you, in most cases, it works for us.
Once received, in 2 to 3 days, we'll get back with the lowest prices & any questions answered.
Prices quoted are all-inclusive of non-branded accessories with one heat press applied to the inside back of each article.
We all love to see samples approved the first time around, so add as much data as required to allow us to fully understand your concepts.
In most cases, complex tech packs are no longer required & handovers using rough sketches are not acceptable.
At some stage, we'll require your custom logo for your heat press.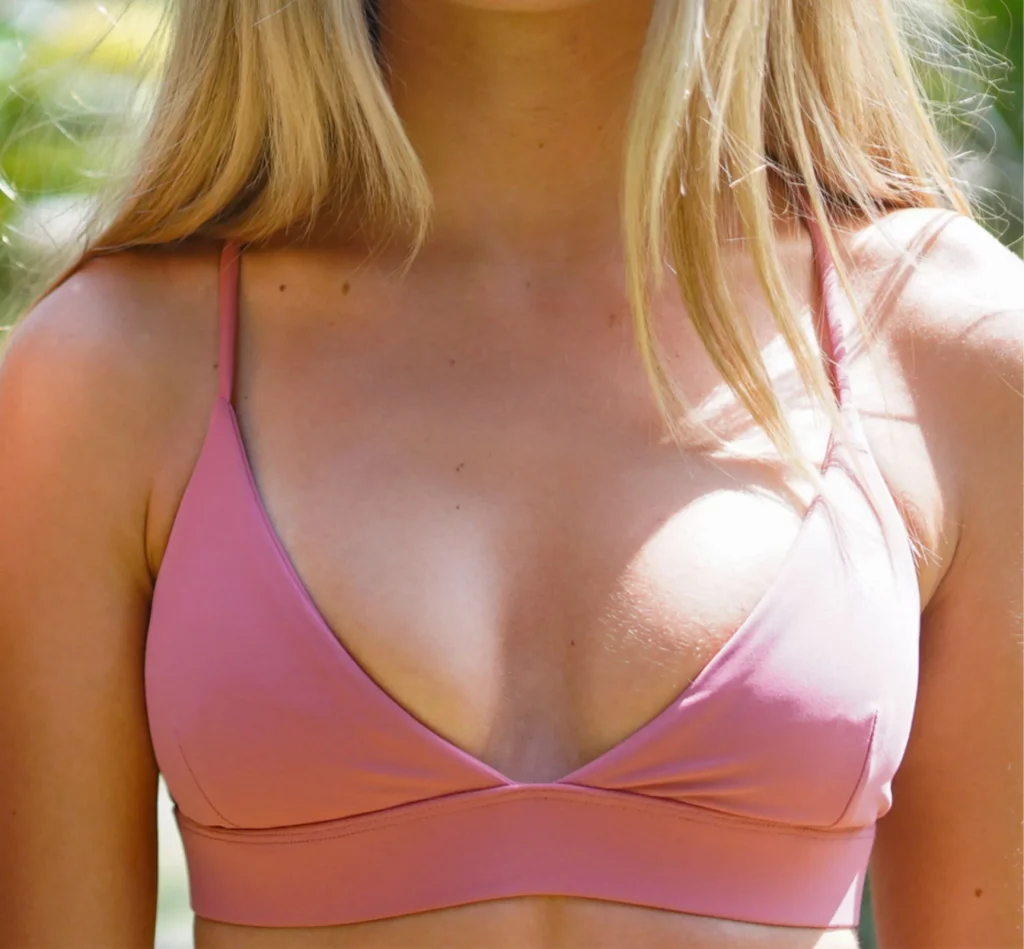 One of the most important decisions you'll make will be the fabrics & colours you select to produce them in and any prints you're working with.
We always hold at least 30,000 meters of the latest trending colours in stock, making selecting stock colours the most popular way to work.
Any colours not in stock can be imported via weekly flights to Bali.
We offer several different degrees of compression, allowing you to select the most suitable fabrics for the market you're selling to. For example, Yoga & Athleisurewear brands require one that offers good flexibility, with Activewear brands requiring greater compression.
We suggest purchasing a fabric pack to feel the textures & strengths of all of our fabrics, or simply request a call back with one of our specialists to assist.
See the huge array of fabrics we hold in stock & those we can import on request.

Adding custom prints to an activewear collection is something we handle for many of our clients. The majority of custom print requests are printed overseas using Italian MS machines due to colour accuracy & quality being far superior to anything available in Bali. Allow 2 to 3 weeks to process & land.
If you're short on time and seeking a speedy solution, we print via sublimation in Bali using Eco-Olympus Power Fit, recycled Poly from Korea
Allow just 2-3 days to process, whether samples or bulk.
Note
Most brand owners purchase prints online, reducing a task that's both costly & time-consuming to one that can be completed in one hour at a minimal cost. Read our section on how to add digital prints
Download a PDF explaining how top brands add their plain colours into their creating a look that's both harmonious & beautiful.
Once you have made payment, we mock up your Collection free of charge.
Visualizing your designs in the colours &/or prints in virtual 2D gives you a much better idea of what your final Collection looks like.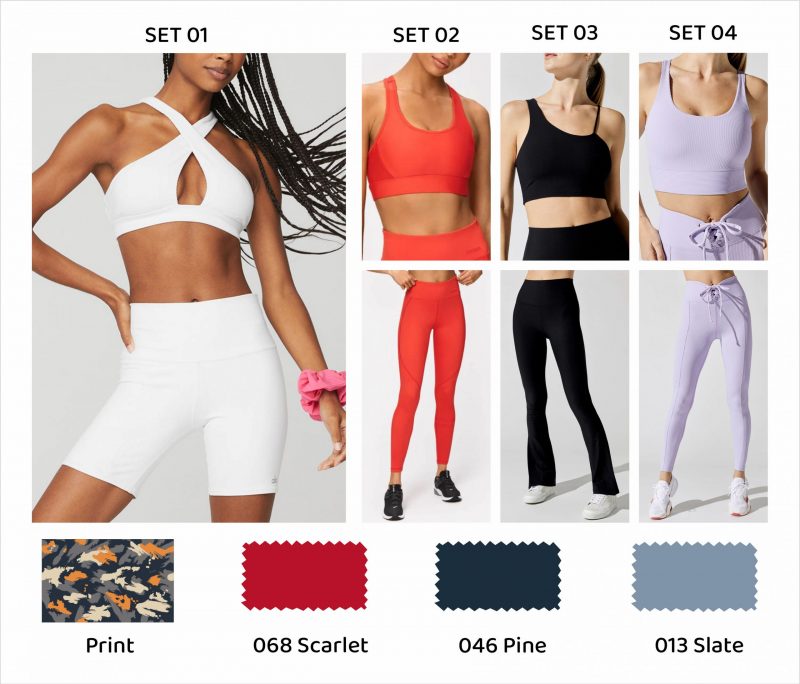 Above handover, Mocked-up below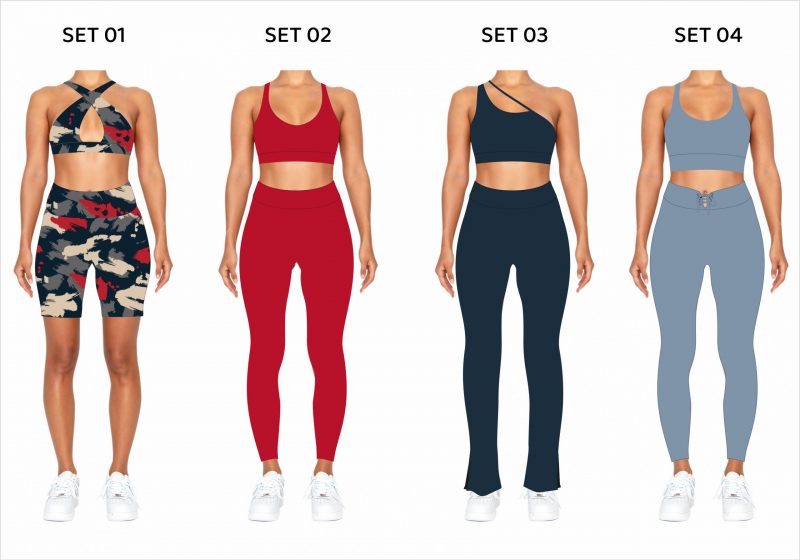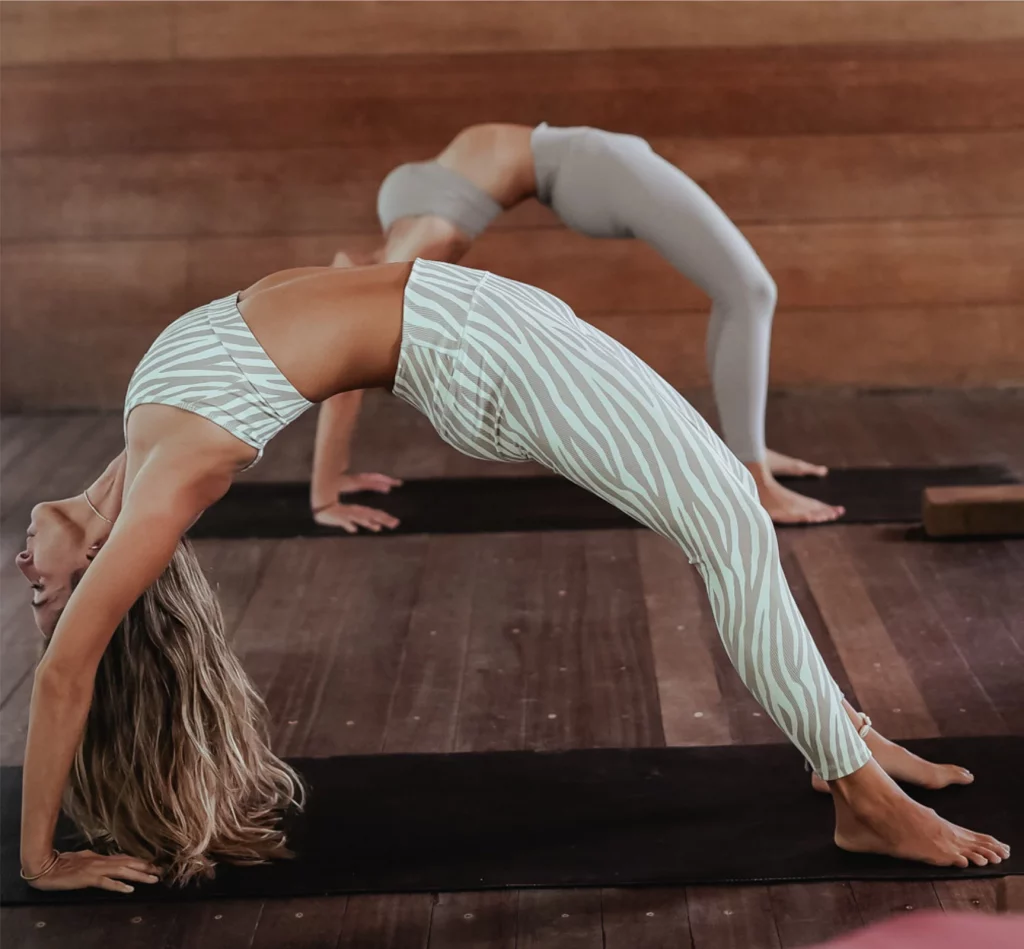 To see a full mock-up branded in more detail, go here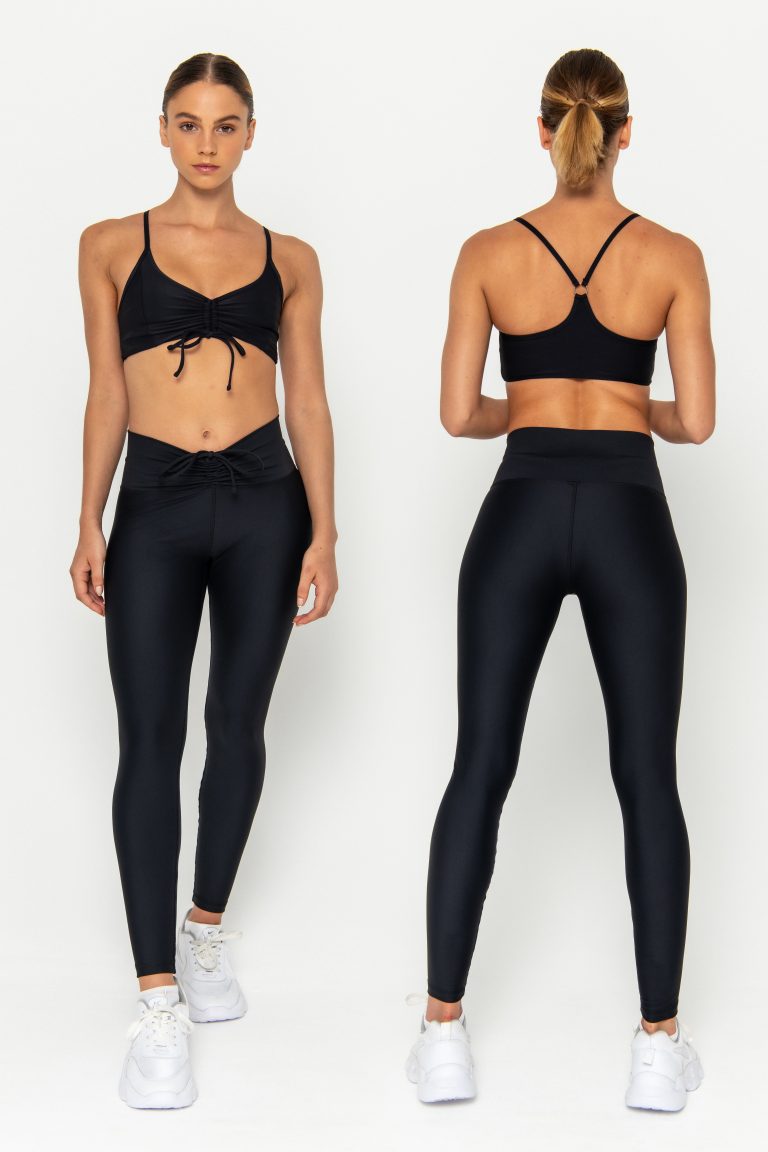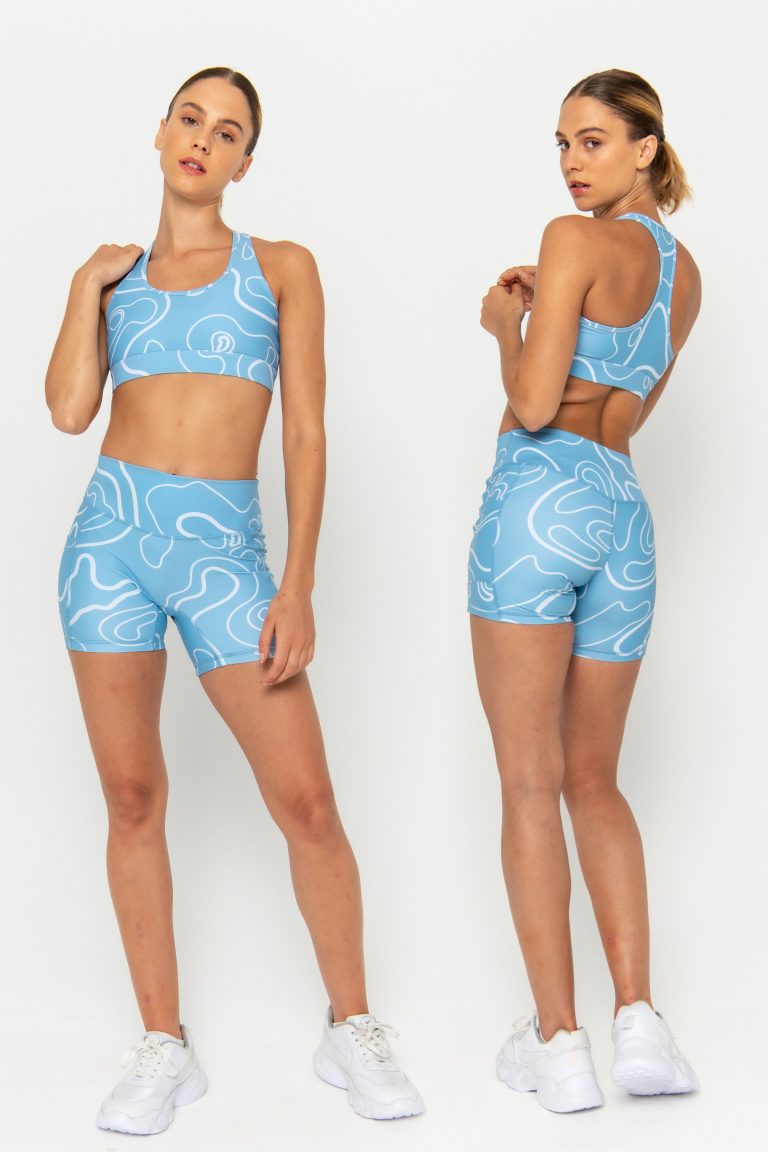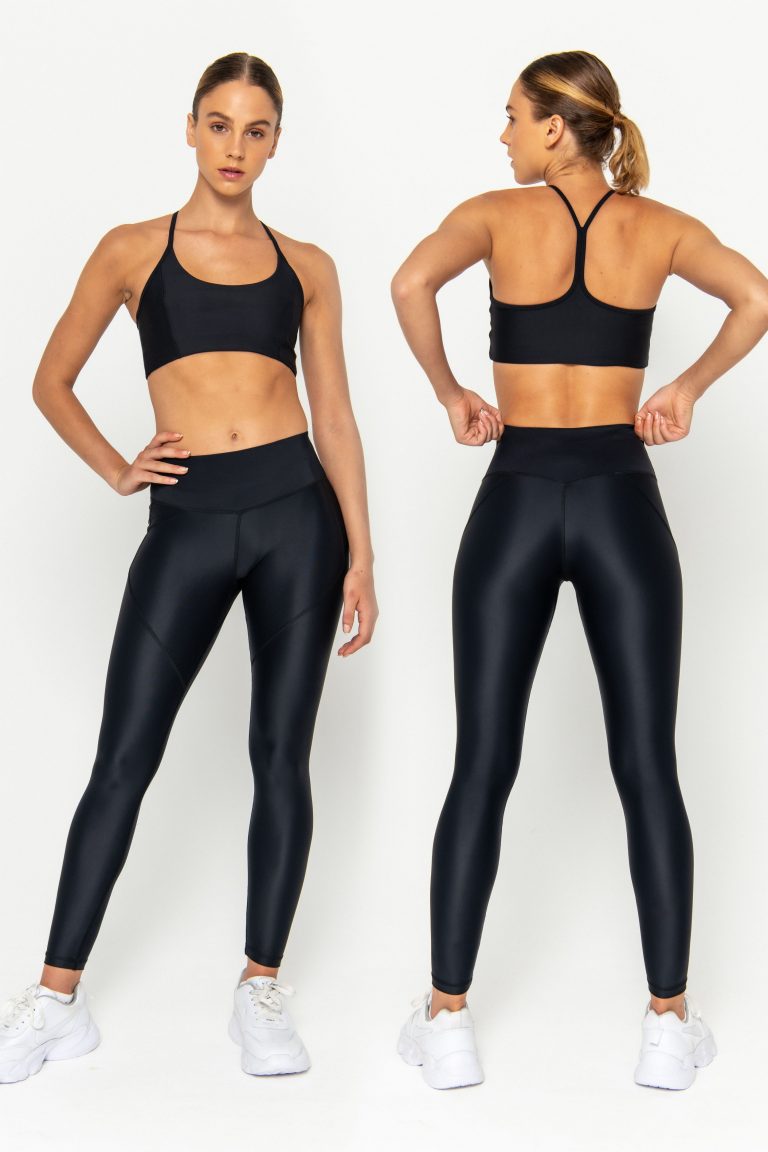 All our starter packs offer you a great advantage in knowing the quality you can expect and how well our activewear fits the body.
Inside each pack, we've added some elasticated jacquard and additional heat presses, both of which can be branded + a swatch of each fabric & their corresponding laser copy colours cards.
Feel the textures of each fabric, know the amount of compression they offer & see all the colours in stock or to be imported.
A must for designers!
We offer three packs: Active, Swim & Natural.
Each pack includes one real swatch of each fabric displayed on either website. With any pack to hand, you'll be able to feel each fabric & its textures as well as select the colours much clearer using the laser copy colour cards as a reference.
Purchase a Fabric Pack
Also, we offer free call-backs. A quick phone call can often save days or weeks in email or WhatsApp communications. 
Last but not least!
Have you already downloaded our 2023 Activewear Guide? If not, then do so here