In creating a collection, you can either choose your own custom-made creations or select from some of our most popular ready-to-order designs.
Once you are clear on the designs you will be using in your Collection, either your own custom shapes or some of our ready-to-order ones & the fabrics they will be made in, in plain or print, you're ready to move to costing. Since this costs nothing, many handle it well before their sales launch. 
Below are three different ways to handle this.
Select the method that works best for you and send it over. Once received, you'll hear back with the lowest price for the highest-grade product. Then, if all is approved, we will mockup your Collection free of charge to allow you to visualize your selected styles in the correct colours or prints. Later, once we begin sampling, it's only then do we need to know the exact colours and prints and any custom branding requirements.
Being Balis's largest manufacturer of high-quality custom-made Active and Yogawear means that, in most cases, we can reproduce almost any design you have to mind.
Most popular – Sending over your custom designs as screenshots, front and back, with notes on any changes you want us to implement via email or WhatsApp in Word or PDF format.
Tech packs and clear line drawings are also suitable.
The designs you see in our catalog are based on what is trending and selling well during the upcoming 2023 season. The pieces in this Collection have been selected from our best-selling designs.
You may also edit our designs, for example, making the waistbands higher/lower, adding pockets or mesh lining, etc., for a fee of USD 30 per article.
You may either send the designs your interested in by email using the codes from our catalog mentioning what fabrics you wish to produce them in, or you may fill out this form.
You can also skip sampling altogether and proceed directly to your bulk purchase order.
Visit our Sampling Page to learn more
Mix and Match Collections
Many of our clients like to incorporate some of our designs into their custom shapes. In this case, please send us your requests in an email along with screenshots of your custom shapes and the codes of our designs.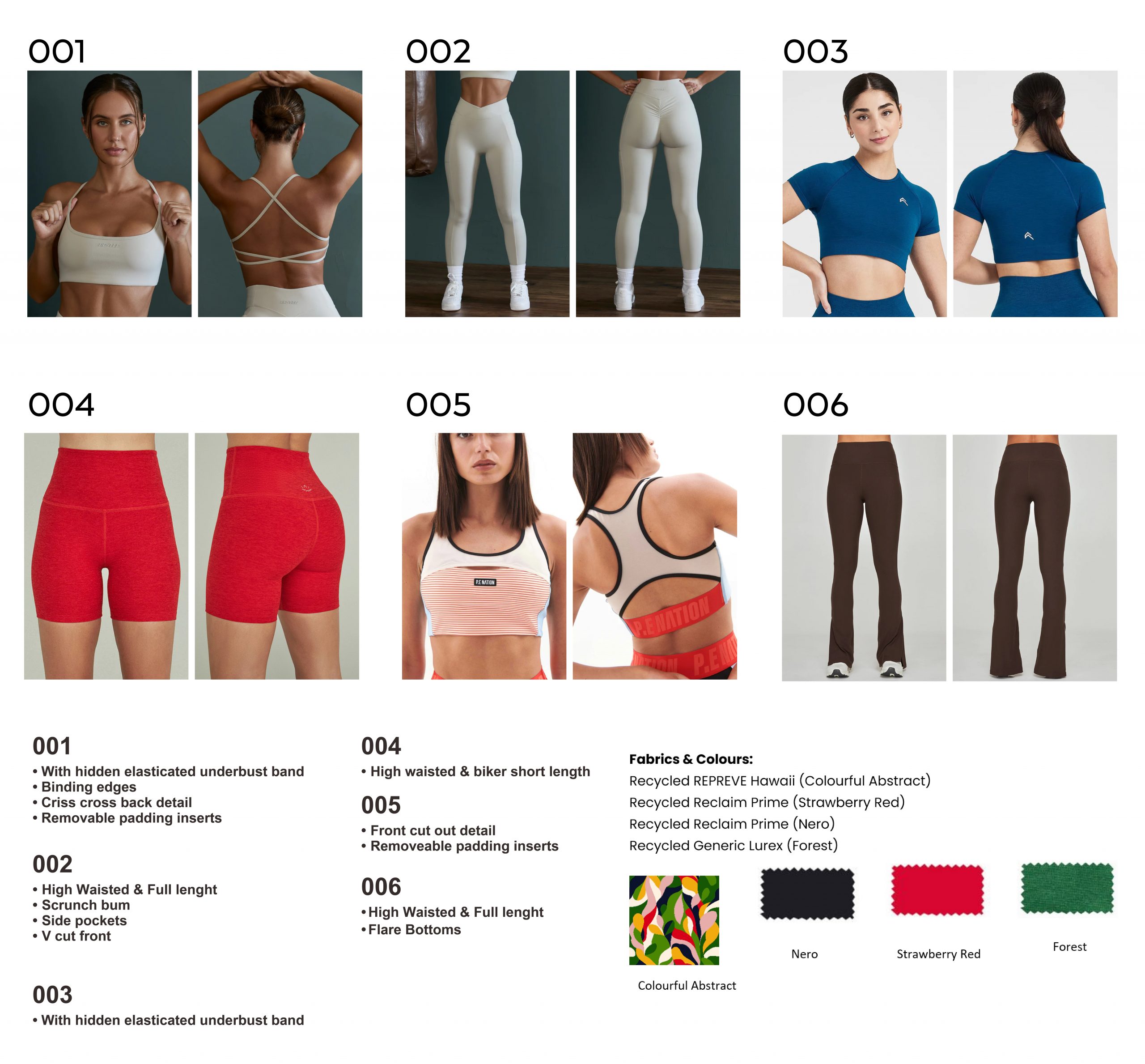 Once samples are paid, we will provide you with a free mock-up service to show you what your designs will look like on a 2-dimensional model in the colors or prints of your choice to allow you to know more exactly how your selected designs will look when produced.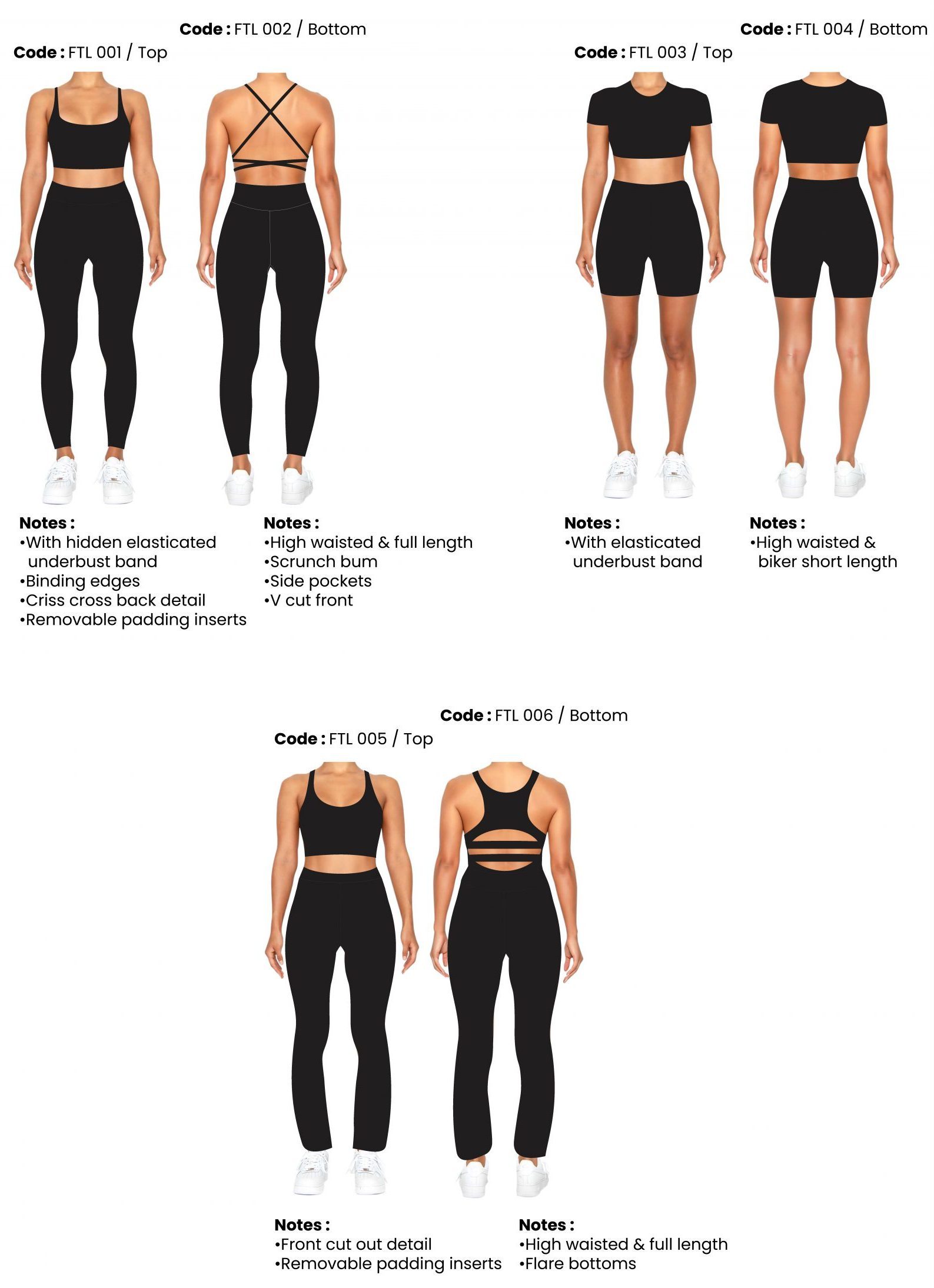 Once your prices have been approved, you can begin sampling. A dedicated Activewear sample specialist will be assigned to you to review your handover again to ensure that everything is clear, prepare a callback if necessary, and begin sampling as soon as you're ready.
Go to our Sampling Page