To price your collection, we only require your designs you want produced in what fabric/s, in plain or print. Please provide as much information as possible when submitting your designs, as we always like to see samples approved the first time around. Remakes are time-consuming and can be costly.
As we own the only Tax-Free license on the island for the import of fabrics, this allows us to price your designs approx. 40% lower than any other.
You can expect to mark up approx. 400% on the prices we offer you.
custom designs
Example of our all-inclusive Prices
Printed Tops & Shorts $18
Printed Tops & Shorts $18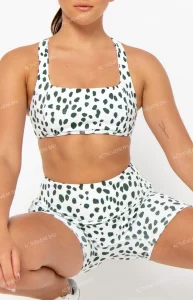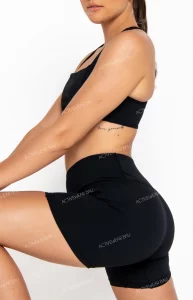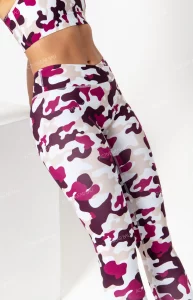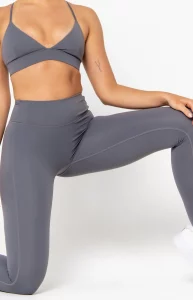 The example prices above are for fully finished articles produced using recycled high-grade Italian, American & Korean Power fit fabrics.
See our 2023 Ready to Go Collection for an idea of how we price.
We offer three ways to hand over. Select which way suits you best & should you have another way you feel more suitable, use it
By far the most popular way is by adding screenshots, tech packs or line drawings with some notes on any changes you want implemented as a Word or PDF Doc sent via email or WhatsApp
When selecting designs from our Ready To Go Collection, add the code of each design to this form & send back via email.
Below you will see a Drag & Drop option, allowing you to add your designs directly from your Mac, or PC.
Upon receipt, we will send you back our best wholesale price in a few days, with any questions answered.
If you're selecting a mix of your own custom designs & some of ours, contact us via the links below & we will assist.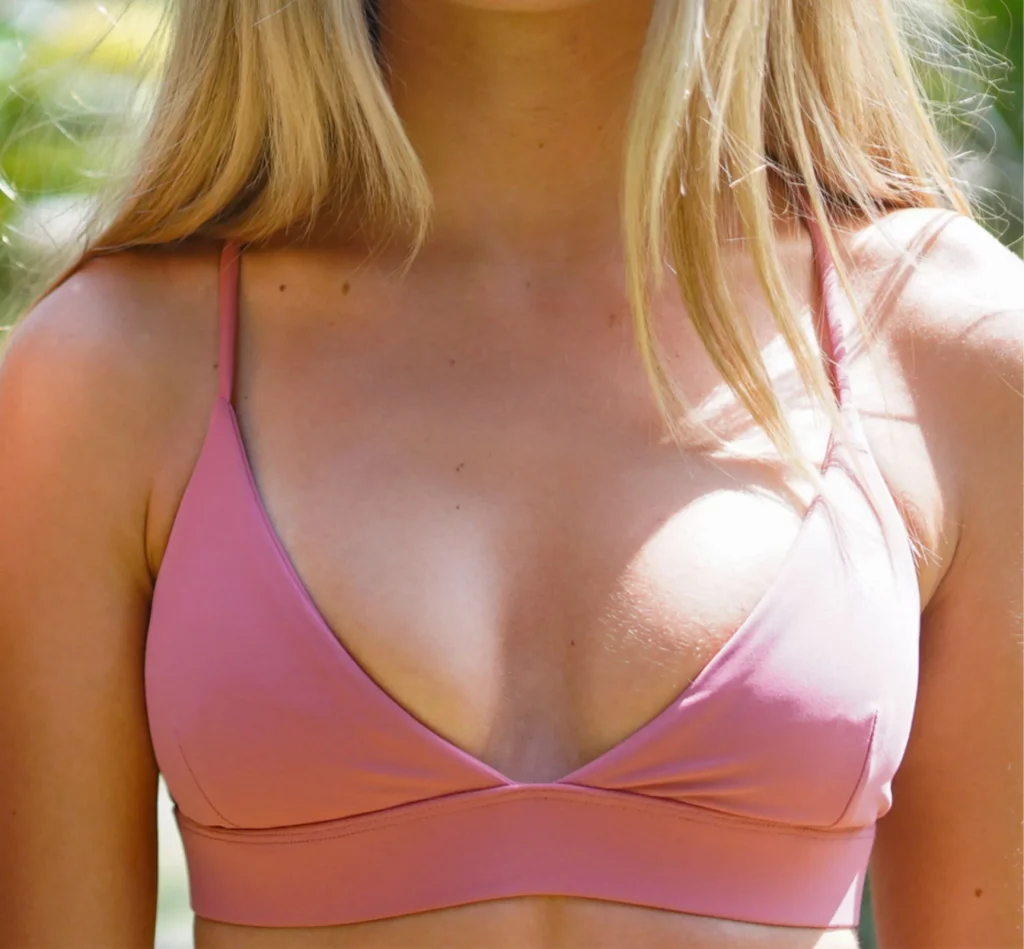 The most important decision you will make is your choice of fabrics.
We offer several fabrics with different degrees of compression, allowing you to select the most suitable ones for the market you're selling into. For example, Yoga & Athleisurewear brands require a fabric that offers good flexibility, with Activewear brands requiring ones that provide greater compression.
We suggest purchasing a fabric pack to feel the textures & strengths of all of our fabrics, or simply request a call back with one of our specialists to assist.
See the colours in stock & the fabrics we can import here

By far, the majority of custom print requests are printed overseas using Italian MS machines due to quality & colour accuracy being far superior to anything available in Bali.
Read more on how to add custom digital prints here
Once you have priced your designs & paid for your samples, we mock up your designs in your selected colours &/or prints free of charge, allowing you a better visual representation of what your final collection will look like.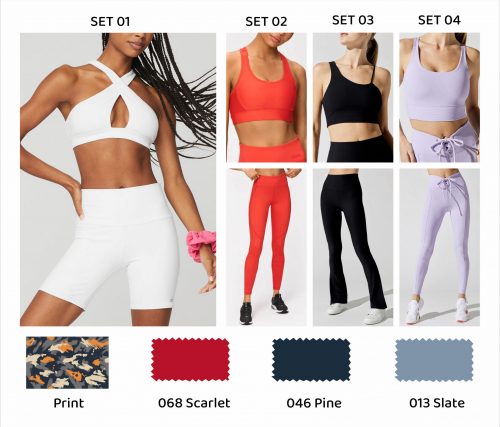 Above handover, Mocked-up below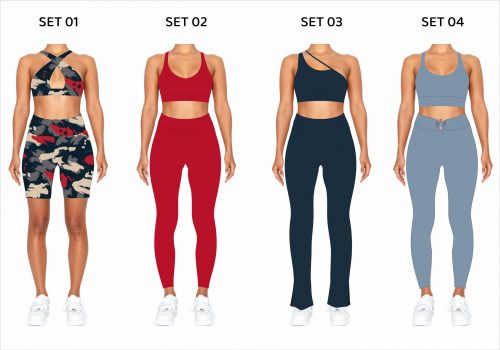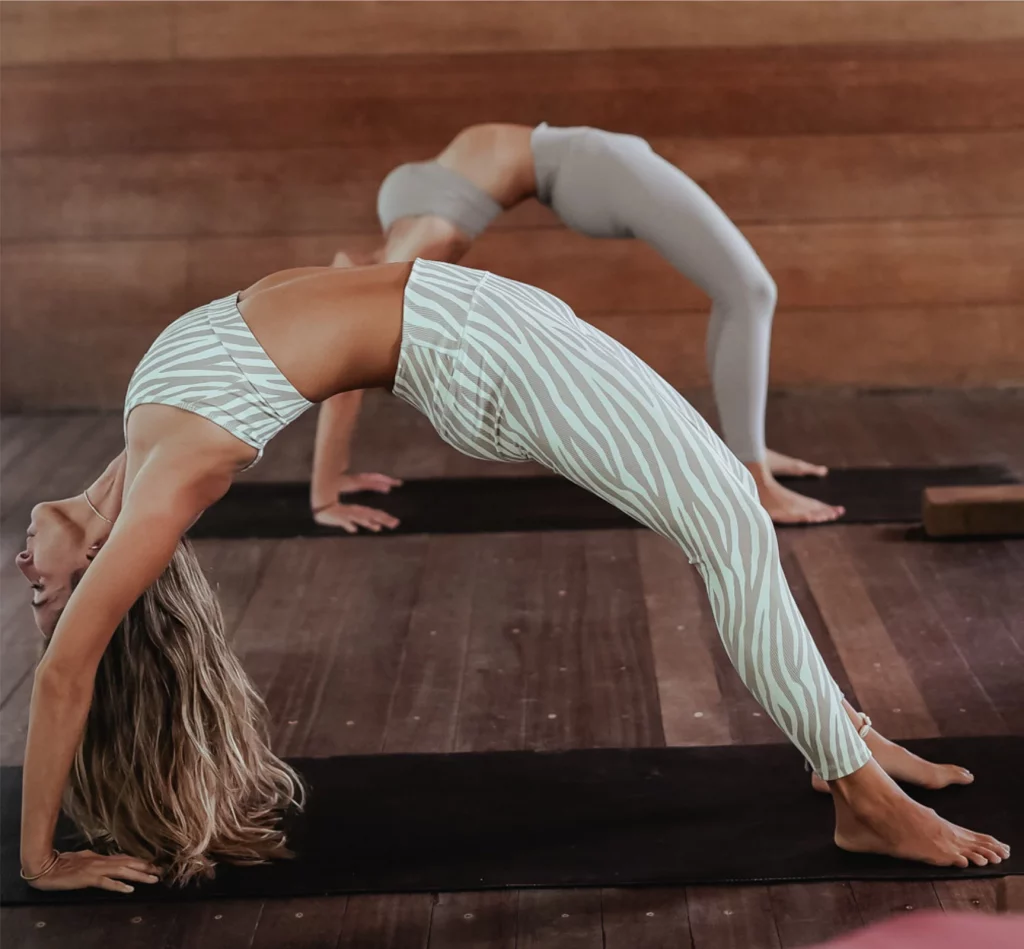 See how we mock up a complete collection free of charge here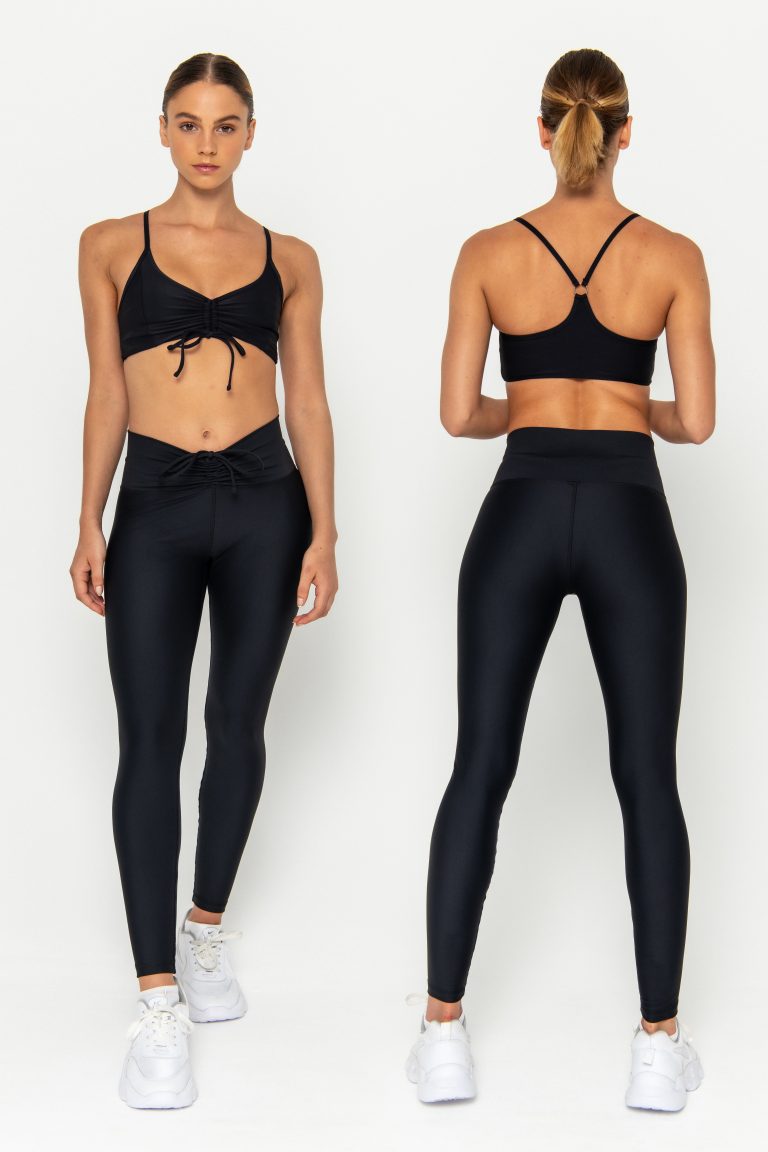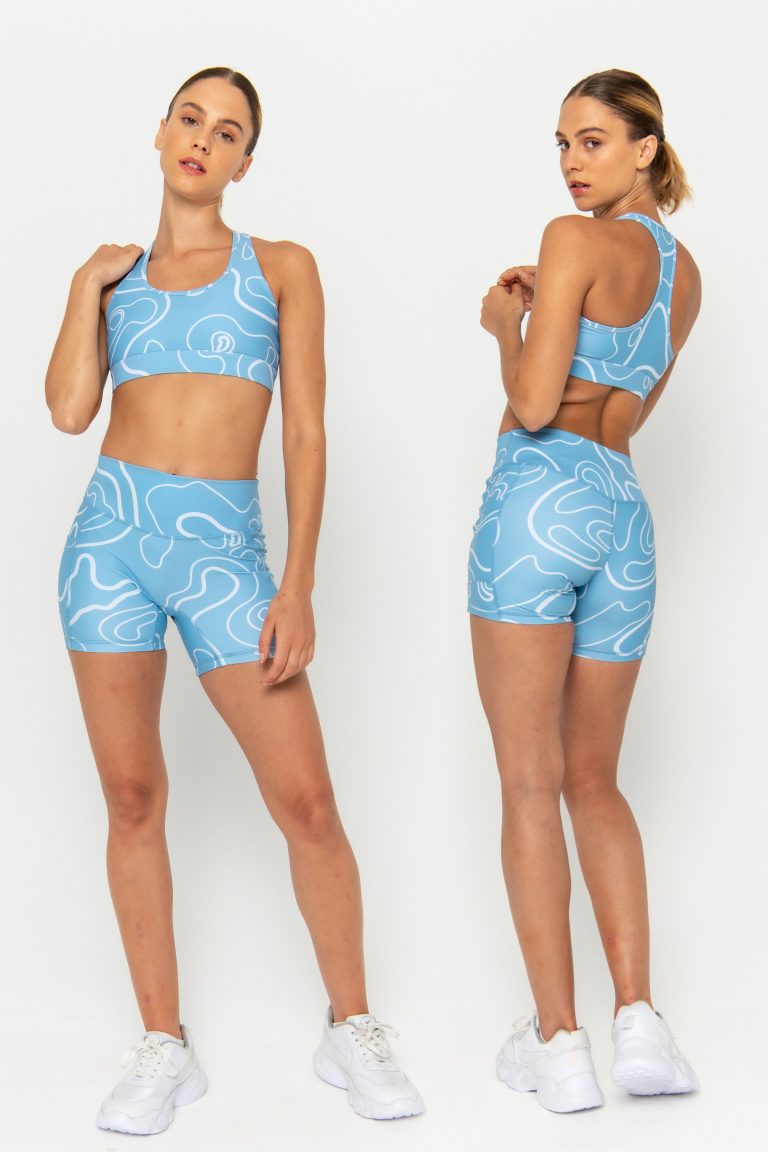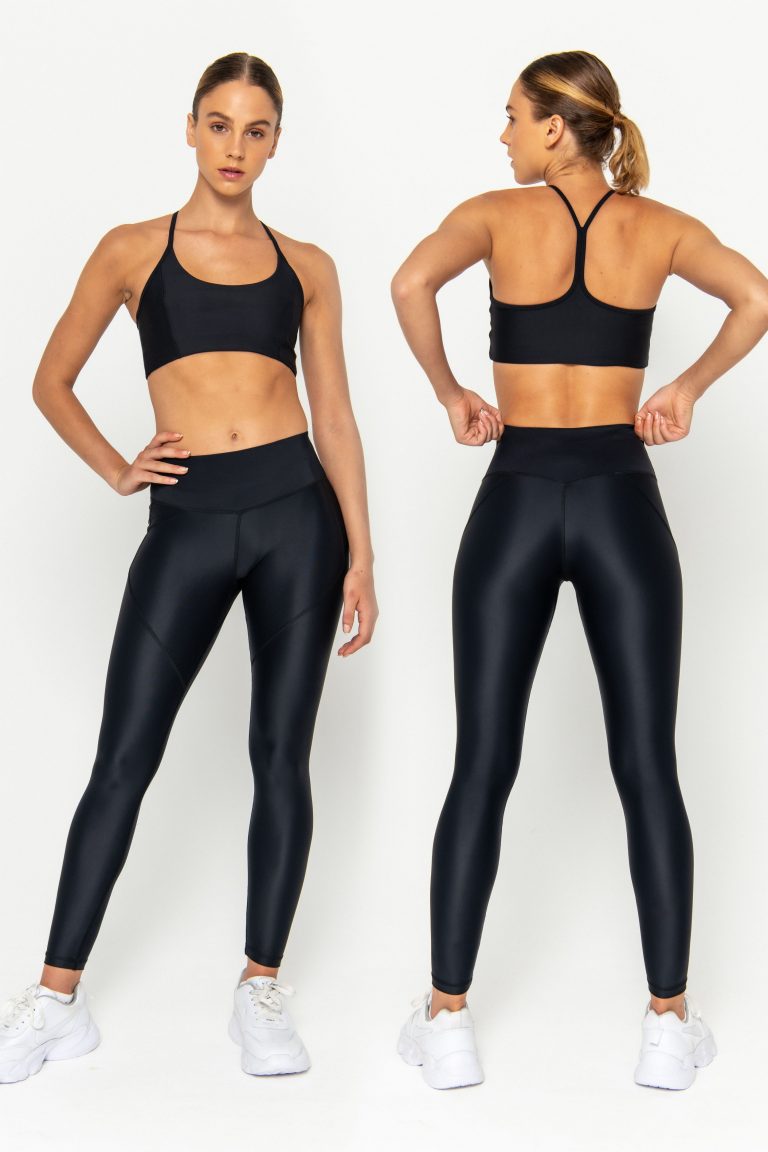 Any starter pack offers you a huge advantage in knowing the quality you can expect your orders will arrive & how well our Activewear fits the body.
Inside each pack, we have added some elasticated jacquard and additional heat presses, both of which can be branded + a swatch of each fabric on our website & their corresponding laser copy colours cards. Feel the different textures of each fabric, know the amount of compression they offer & see all the colours in stock or to be imported.
We now offer a great tool to help you get started.
If you are confused about the fabrics on offer, & you would like to see & feel them in your hands to klnow eachs each fabric's texture then why not select one of our fabric packs. Inside each pack you will find one real swatch of each fabric displayed on our website + their corresponding laser colour copy cards.
Pricing your collection costs you nothing. You're in this to make money so take the time to compare our prices to any other Bali Active producer using imported fabrics and see how much you'll save when working with us.
You may even find that other producers will price your designs higher even though they offer local lower grade fabrics.
Also, we offer free call-backs. This can often save days or weeks in email or WhatsApp communications.
Our latest Activewear guide, released in Feb 2022, can be downloaded here