LUXE RECYCLED ACTIVEWEAR FABRICS
Once you're clear on your Active or Yoga wear designs, your next decision must be to make them in what fabrics in plain or print.
One of the most important decisions you'll make will be the fabrics & colours you select to produce them in and any prints you're working with.
We offer several different degrees of compression, allowing you to select the most suitable fabrics for the market you're selling to. For example, Yoga & Athleisurewear brands require one that offers good flexibility, with Activewear brands requiring greater compression.
We suggest purchasing a fabric pack to feel the textures & strengths of all of our fabrics, or simply request a call back with one of our specialists to assist.
Read more about their individual attributes in our "fabric information" section below.
We import fabrics, plain or print, using our tax-free license, saving 40% on costs. Read more on our Tax Free Status
If you're looking to add custom prints, read more here
JUST ARRIVED, 2023 COLOURS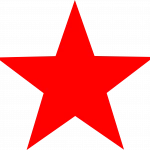 American REPREVE™ Comfort Luxe & Korean Power Fit Eco-Olympus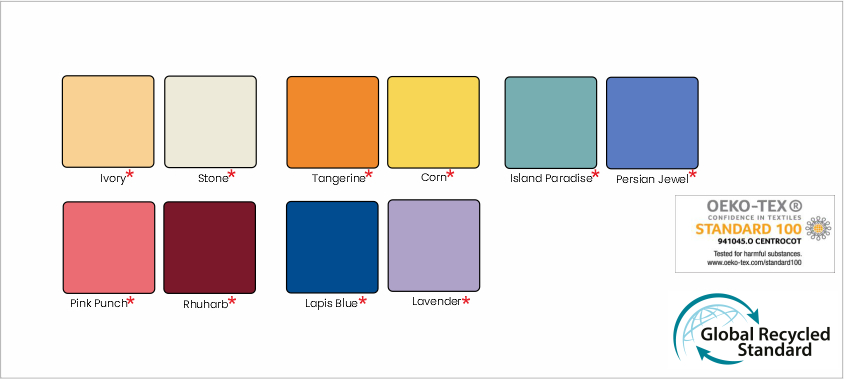 American REPREVE™ Comfort Luxe
The most requested fabric for Athleisure & Yoga brands
Available in plain colours + Digital print
77% Recycled Nylon + 23% Elastane – 230 gsm
Offering medium compression & superb moisture wicking properties
Similiar uses to lululemon's Supplex®
Suitable for Plain & Digital Prints

Korean Power Fit Eco-Olympus
The most requested fabric for high action Activewear Brands
Available in plain colours+ Sublimation print
73% recycled Top Green Poly + 27% Creora Power Fit – 260 gsm

Compact perfect fit & breathable properties.
Suitable for all types of sportswear requiring strong power compression.
Suitable for plain & sublimation prints
Italian Carvico® Vita Power
Made using ECONYL® Recycled yarns
78% Recycled Nylon + 22% Xtra Life Lycra – 225 gsm
A sustainable tech no-fabric, made from regenerated Nylon
Perfect muscular compression, high UV, moisture wicking & body shaping properties.
Eco Flex
The most requested fabric for those seeking a textured fabric
Speciality textured ribbed fabric
Available in plain colours + digital print
85% Recycled Nylon + 15% Spandex – 370 gsm
Suitable for all types of Active & Yogawear
Suitable for digital print
There are many other fabrics available in Bali, all of which can be supplied.
Contact us to check the colour options.
All fabrics are OEKO-TEX® & GRS certified, offering a low carbon footprint & eco-friendly dyes from Huntsman & Dystar
Read more about our sustainable fabrics here
Note on Sample meters – Carvico offers sample meters in 2m sections; Comfort Luxe & Eco Olympus does not.
Comfort Luxe, REPREVE® Recycled Nylon– 230gm2 Matte
Ideal for lighter workouts, Yoga & Athleisure.
Available in plain colours and digital prints. This medium-weight fabric offers superb 4-way stretch, a fantastic hand feel, excellent breathability, and body-enhancing properties.
Made using REPREVE™ from the US, produced from post-consumer waste, such as carpets and plastic bottles. This is a soft, high-quality fabric with incredible body enhancing attributes used by some of the largest brands in the world.
Eco Olympus, CREORA® Recycled Polyester – 260gm2 Matte
Perfect for heavier workouts & gym-related brands requiring stronger compression & superb moisture-wicking properties.
Available in plain colours and sublimation print.
Made using Power-Fit Supplex from Korea, produced from reclaimed plastic bottles.
Vita Power, Carvico Recycled Nylon – 225gm2 Shiny
Ideal for any activity, such as Gym, Yoga, etc.
Available in plain colours only.
A medium weight fabric offering perfect muscular control, compact and breathable. One of Carvico's most popular sustainable techno-fabrics, made using ECONYL® regenerated Nylon produced from reclaimed fishing nets & other post-consumer waste.
Eco-Flex – 370gm2 Matte
Huading, a high-grade producer of recycled yarns in China, very similar to yarns used by Carvico in Italy.
Available in both plain colours & digital prints.
Fabric Swatch Packs
A must for designers!
We offer three packs: Active, Swim & Natural.
Each pack includes one real swatch of each fabric displayed on either website. With any pack to hand, you'll be able to feel each fabric & its textures as well as select the colours much clearer using the laser copy colour cards as a reference.
Purchase a Fabric Packs
Branded Hangtags
Branded Fabric Hangtags are attached to each article corresponding to the Activewear fabrics you requested for your production order.