As part of our sample production team, we have over forty skilled sample specialists, including pattern makers, sampling specialists, tailors, and sewists, who all have extensive experience producing swimwear and activewear samples.
Samples are usually created using fabrics and colours selected from our stock. It can take several weeks for colours that are not in stock to be imported.
If you would like colours or prints imported, timeframes will be provided upon request.
After we have clarified everything, an Activewear sample specialist will be assigned to you to double-check your handover. Throughout the entire process, she will be available to answer your questions by email, text, or phone call, until your samples are in your hands with your approval to proceed to bulk production.
Notes
It's normal to request a free call back with your merchant before we start on your samples or before they are dispatched.
In general, plain colours require more time to dye than imported custom prints.
When the handover of designs and notes is clear, samples are generally approved in the first batch.
We can produce samples in any fabric and colour shown on our website, as well as in any custom print.
Samples are typically produced in one size.
Before dispatch, we send you photos of your samples to ensure there are no last-minute edits to be made.
In order to place a bulk PO, your approved samples must be returned to us via courier unless you requested two sample sets. If you did, one would remain in our office, used to compare against the first cuts in production.
Since we only charge wholesale for the second set, making two sets often costs the same as producing one, as you save on courier fees, import taxes, and a week in the production process.
Please take note
Orders for 2023 have again reached record levels. With your samples approved, please send them back to us or inform us of any edits needed.
With so many brands selling out as fast as we produce, it's more than important that we receive your bulk orders as soon as possible to keep promised delivery dates.
If you're selecting fabrics from our stock, samples take four to six weeks, depending on the volume of orders we have on hand.
If selecting to use our ready-to-order designs, the average turnaround time is three to four weeks.
Requesting colours or prints be imported.
As it now takes up to three months to import plain colours from Carvico, we mostly place orders with REPREVE® US * Reclaim Prime fabrics for both plain & Print, as they typically arrive within 4-5 weeks.
We charge two times our estimated price, plus a USD 30 management fee per style, all-inclusive to the finished articles, including one heat press logo.
For example, a legging priced at $19 USD, is charged at 2 X $19 + $ 30 = $68.00.
All sample prices include high-quality, non-branded accessories, many of which can be branded for bulk orders.
Ready-to-order designs are priced at twice the wholesale price without a management fee.
Skip Sampling and Order Direct to Bulk
The choice is yours. If you do not wish to sample, you can place an order directly in bulk, saving both time and money.
The ready designs in our catalogue are graded using 2D AutoCAD digital software to international body sizes, so what you see in our catalog is exactly what you will receive in your chosen fabric, colour and print.
If this sounds is you, you can add your selected designs as codes to the Direct to Bulk Form, or you can email some screenshots.
A member of our team will then contact you to confirm your order.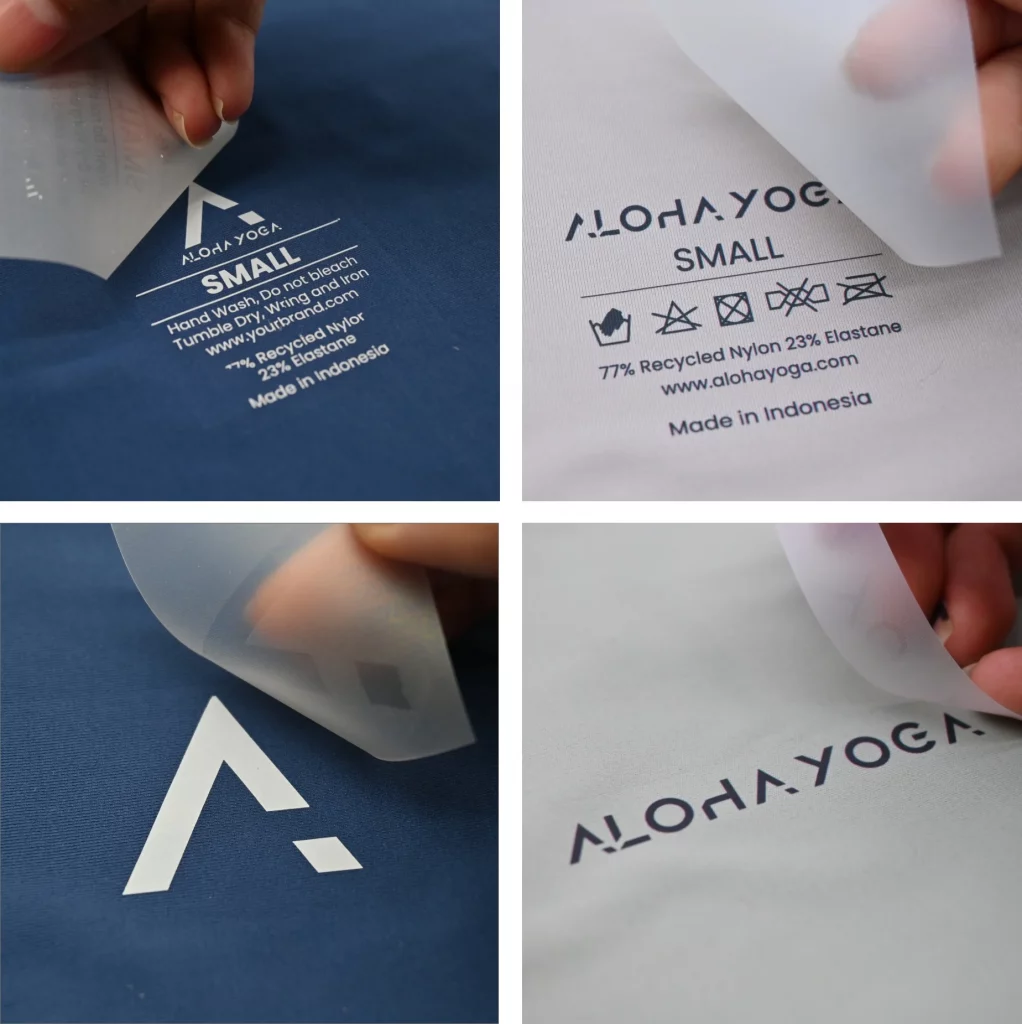 Since your logo will be used across your entire collection for heat-pressing your brand name, size, and washing instructions onto the back of each item, it is important that you take the time to prepare this before you begin your collection.
A simple in-house printer is used to brand samples to confirm their size and placement. For bulk orders, we use imported heart presses made on high-quality machines that never flake or crack under normal circumstances.
For more information, please see the Branding and Accessories section.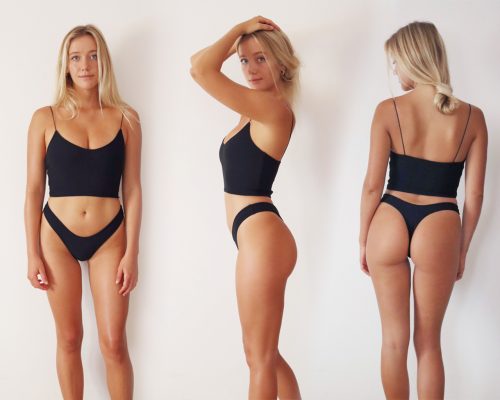 Why not arrange for a professional size S fit model to come to our office to try on your entire sample collection with your merchant present, taking notes? If any slight adjustments need to be made, we will have time to fix or remake them prior to your samples being dispatched.
Cost – USD 85 for 30 minutes.
Contact your merchant to organize.
Size Guide and Digital Patterns
Using 2D AutoCAD software, we create your patterns digitally, providing greater accuracy than traditional paper patterns. As a result, we are able to make incremental changes and grade up or down on request almost immediately.
Please review our size guide to ensure our specifications and grades are appropriate for the market you are selling to. You will be charged for remakes if you skip this step and your samples are too large or small. 
If samples arrive and are clearly different from those handed over, we will remake them free of charge.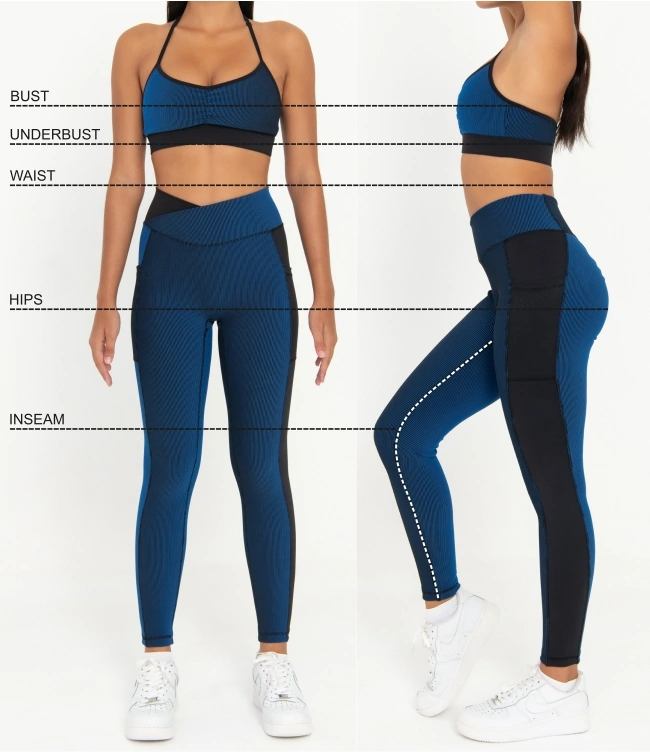 We dispatch your samples via FedEx or DHL. They both daily at our office, picking up packages. Allow 4-7 days to your door.
Read More about overseas deliveries