Preserving Our Oceans And Biodiversity
If you ever dreamt of running your own eco-friendly, sustainable Active or Yogawear brand, then you're in the right place!
A division of King Trading, Activewear Bali manufactures and exports luxury quality activewear made from reclaimed fishing nets and discarded plastic bottles.
Fabrics with a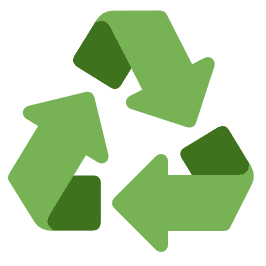 are recycled & certified by GRS or U Trust, the global standard for custom confidence as being Eco-friendly containing no harmful substances,
The dyes we use on our fabrics are certified OEKO-TEX® STANDARD 100 dyes provided by either DyStar in Germany or Huntsman in the United States.
A wide range of eco-friendly colourants is used to manufacture these dyes, ensuring maximum consumer safety.
We individually pack every article in 100% biodegradable cassava bags made by Avani, which decompose within 24 hours in any landfill.
AMERICAN REPREVE®
REPREVE®, is a leading brand of performance fibre made from recycled materials, such as post-consumer waste and discarded plastic bottles. It is one of the world's most loved and softest fabrics and the most sought-after fabric in our inventory. To attain the appropriate level of stretch, flexibility or compression for the activity they will be used for, we purchase yarns in the United States and ship them to China, where we blend them with Lycra or Supplex.
We produce plain dyed fabric and printed fabrics in Polyester and nylon. As a result, deep, rich organic plain colours are produced, as well as the most amazing prints that are almost 100% true to the eye.
ITALIAN CARVICO®
Carvico is a world leader in plain-dyed swimwear fabrics. For swimwear, we primarily import their Vita, Sumatera, and Panterelia fabrics and Vita Power for recycled activewear. 
Carvico purchases recycled polyester and nylon yarns from ECONYL® in Italy, combined with Extra Life Lycra to give the stretch and flexibility of the fabric, resulting in a soft hand feel & great body-enhancing characteristics. 
To address the needless death of marine animals caused by ghost fishing, EcoNYL is collaborating with the Healthy Seas Initiative, a registered charity founded in 2013. As part of their work with fishing communities, they strive to reduce pollution caused by plastic bottles and fishing nets and find environmentally sustainable and economically feasible disposal methods.
ECONYL® is made entirely from ocean plastics and ghost nets and was introduced by Aquafil in 2011.
Approximately eight million tons of waste and 640 thousand tons of fishing nets end up in our oceans yearly. (Data sourced from UNEP and FAO). By 2050, our oceans will contain more garbage than fish if the current level of dumping is not addressed.
Ghost nets: what are they?
Ghost nets are abandoned, lost, or discarded fishing nets that catch, entangle, and kill marine life, creating a vicious cycle that could last up to 5,000 years. 
Fishing nets account for approximately 10% of all ocean waste.
Creora® Power-Fit is a high-performance Spandex made from superfine denier fibres.
We supply Eco-Olympus by Creora Power Fit® in plain dyed colours and Sublimation Prints, offering strong compression as well as a sheer, soft, silky feel and will maintain its fabric power even under the heaviest workout.
Certified Chinese Fabrics
China is a leading manufacturer of recycled yarns, producing amazing results in fabric hand feel and colour saturation. Due to the speed at which we can import their fabrics, we blend their yarns to produce Reclaim Prime, our most widely selected plain-dyed fabric. 
The yarn structure is virtually identical to that of plain-dyed Vita, manufactured by Carvico.