Ethical & Sustainable Production
Tax-Free Fabric Exemption
King Trading has been granted a Tax-Free Licence on all imports of synthetic fabrics on the island, reducing the production costs of Swimwear and Activewear by 40%. Only King Trading was granted this Tax-Free Licence due to the fact that it complies with Indonesian Manpower regulations regarding waste disposal, staff treatment and water treatment.
Due to this, our prices are much lower than any other supplier in Bali. Other manufacturers have to add import taxes of around 40% to the cost of their overseas fabrics, which makes our prices substantially lower than any others on the Island.
Therefore, making us a bonded Tax-Free Company.
Personnel Treatment – Manpower
We pay our employees well above the minimum wage and they get 13 months of pay per year, with the extra month paid when each employee takes their yearly leave.
To each employee, spouse, and up to three children, we provide free medical insurance that includes doctors' fees, prescribed medications, and hospitalization. 
One freshly cooked healthy meal is served every lunchtime.
All of our staff members are provided with a glass of fresh juice with Vitamin C, D, B, and E every morning.
Whether an employee works overtime is entirely their decision. For the first 1.5 hours, we pay double wages, each hour after that we pay triple wages.
There is air conditioning throughout the facility on par with any western establishment.
Bali Street Mums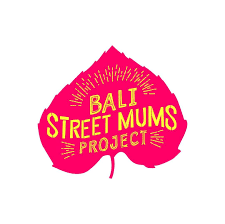 As part of our ongoing efforts, we work with a local charity called Bali Streets Mums, which is dedicated to helping women and children who are typically homeless and living off rubbish dumps.
They offer rehousing and education, as well as clothing and other basic needs.
Contact Kim from NZ via her website. Or through WhatsApp on +642102 997784