In Bali, our parent company, King Trading, is the only garment manufacturer with a tax-free license for the import of high-quality overseas fabrics, provided they are used to assemble production orders and shipped internationally. By using this facility, we are able to save 35% in import taxes, allowing us to offer your designs at a much lower price than any other Activewear manufacturer on the island.
It was awarded due to our compliance with all Balinese regulations on the ethical treatment of employees, which includes providing full health insurance for employees, including their spouses and up to three children, covering all doctor's visits, prescription medication, and hospitalizations. Moreover, all water used in the production of our fabrics and in the dyeing process is purified before discharge, with any leftover fabric scraps being donated to local charities.
The license allows us to import recycled fabrics made from salvaged fishing nets and plastic bottles, which helps to protect our oceans as well as the marine life that we all rely upon.
Note
Approximately 95% of the fabrics in our production chain are imported via weekly flights from ECONYL®, Carvico® in Italy, and REPREVE® in the United States. 
We rarely use low-quality, locally sourced Activewear fabrics.
For many years, we have contributed monthly to Bali Street Mums, a charity that seeks to help mothers and their children who scavenge for their livelihood from garbage dumps and begging. The children, in particular, are especially prone to sex traffickers & a life of misery. Kim, the organizer from New Zealand, runs the safe houses, where the children are taught reading and writing skills prior to enrollment in an Indonesian school. Children & mothers receive free health care, toiletries, new clothing & a roof over their heads.
Kim has made it her mission to get them off the streets & break the cycle of despair they are born into. For many, it's their first experience living in a home with clean running water & proper toilets, rather than living in leaky huts by the side of garbage dumps. She oversees staffing, helpers & safe houses & can be reached via WhatsApp at +642102997784. If you're in Bali, you can find her on Sunday morning at the Samadi market, where they sell dolls & other trinkets made by the children.
Having just established a new safe house in Ubud, any assistance is greatly appreciated.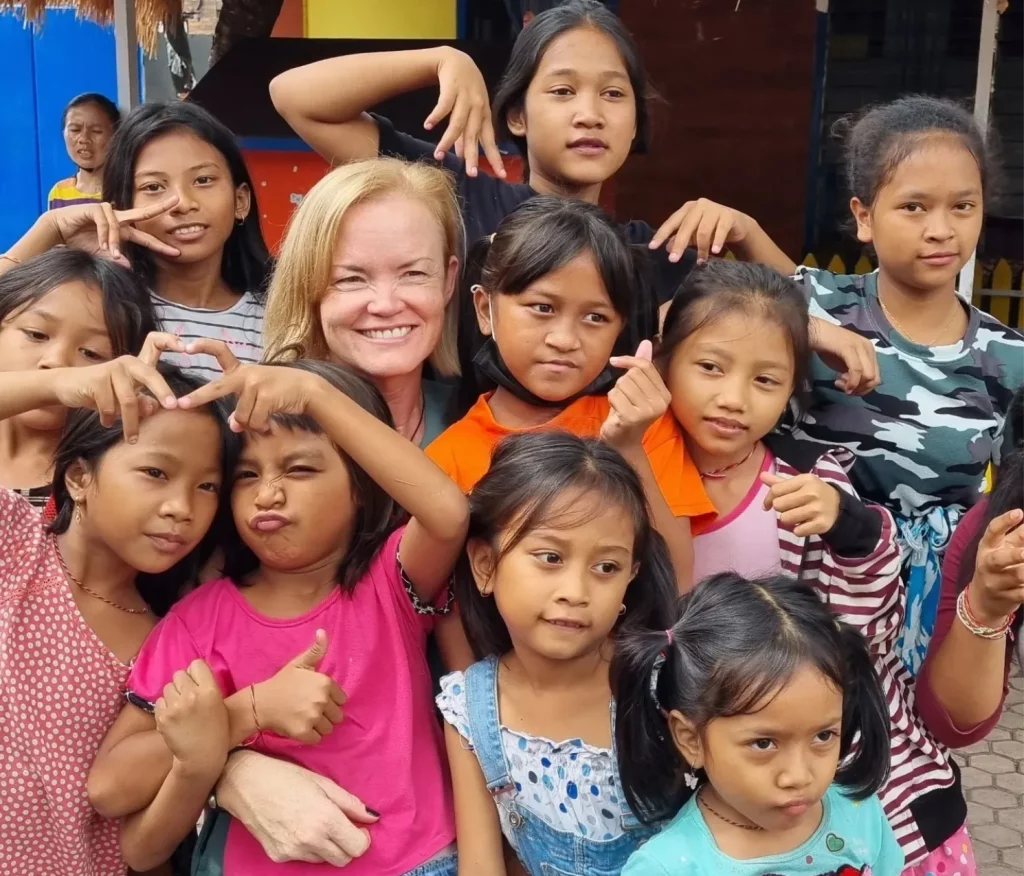 All employees receive 13 months' salary a year with a double payment once a month to allow them to take a yearly vacation of up to 25 days.
Our company provides free medical insurance to all employees, including their spouses and up to three children, covering doctor's fees, prescription medications, and hospitalization costs.
Every lunch break, we provide a glass of fresh juice, a hot cooked meal, and vitamin supplements.
Overtime is paid at a rate of 1.5 up to 3 times the hourly rate & is always optional.
Work areas are all air-conditioned, providing working conditions comparable to those of any Western establishment.